My new micro niche website is consistently gaining organic traffic from search engines. I don't use premium keyword research tools to find content ideas for my blog. So, in this article, I am going to show you how I do keyword research for SEO.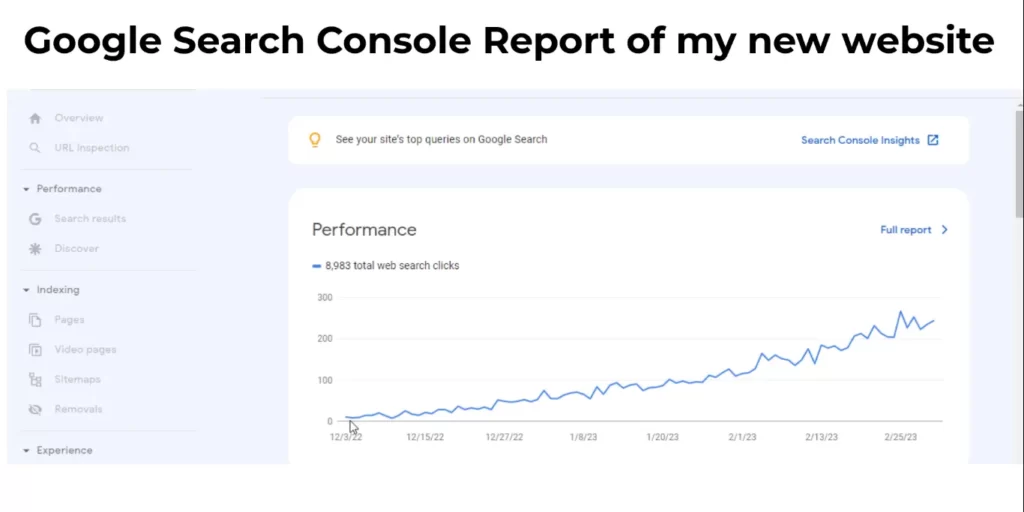 There are various paid keyword research tools such as Ahrefs, Semrush, Ubersuggest, Spyfu, and more. These tools are handy however, everyone can't afford to use them. But, don't worry because we have free options available.
Find the right keywords for SEO
You can just use Google Search, and Google Keyword Planner to find golden keywords that can rank easily.
So, let's explore 5 easy techniques to find useful keywords for our blog. At the end of the article, I will show my technique to collect keywords, and prepare outline for my content. Don't miss it!
Table of Contents
What are keywords in SEO?
Before we dive into finding the right keywords, let's first define what keywords are in SEO. Keywords are the words and phrases that people use to search for something on search engines like Google, Bing, or Yahoo. In SEO, keywords are the foundation of your content and determine how search engines will rank your website.
How to find keywords for SEO for free?
Here are the 5 free keyword research techniques for SEO.
Method 1: Use your Broad Topic
If you haven't discovered any keyword for your niche, you can use a broad topic. For example, if you run a fitness blog, your broad topic could be 'Fitness'.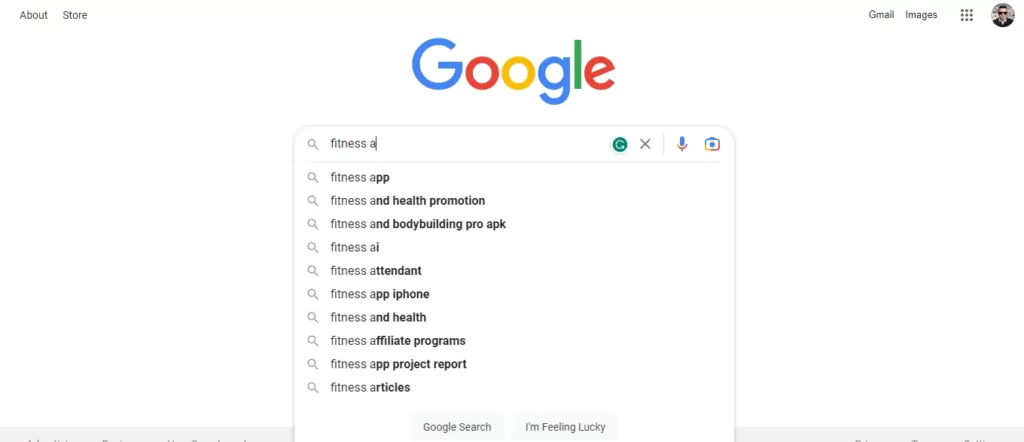 Type this broad keyword in the Google Search bar, and you'll see an auto-suggest drop-down offering different keyword ideas. You can use alphabets 'A to Z' to find more opportunities.
Method 2: Start with your Known Keywords
The next technique is to type your known keyword and look for suggestions. For example, type 'fitness tracker watch' and hit space. Once you do that, Google will automatically suggest different long-tailed keywords.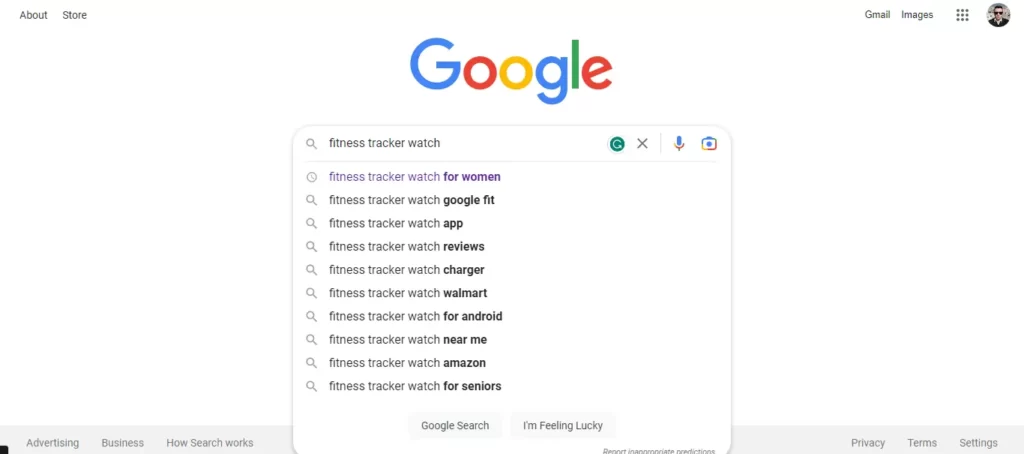 Likewise, if you press space in the front of your keyword, you'll find more keywords. And again, you can use alphabets 'A to Z' to find more long-tailed keywords.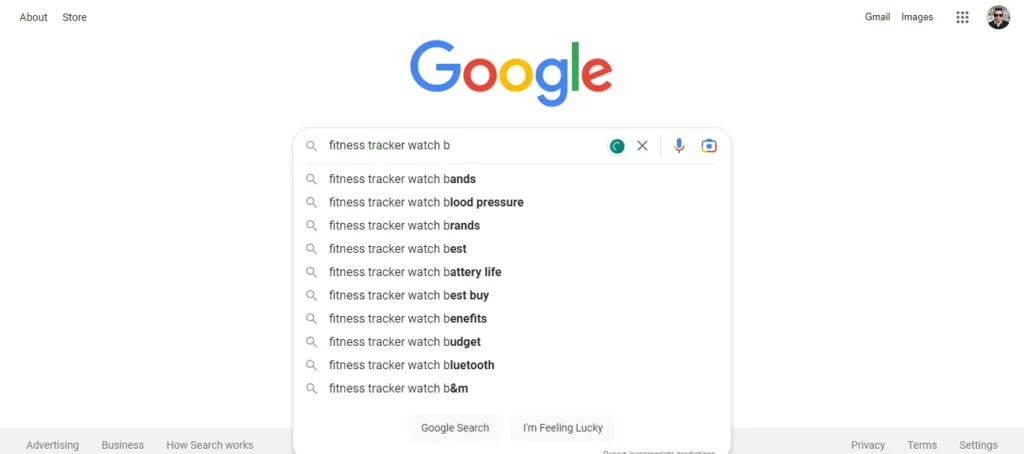 Here you can see, when I press the letter 'b' after 'fitness tracker watch', Google Search shows 'fitness tracker watch blood pressure', 'fitness tracker watch benefits', and so on.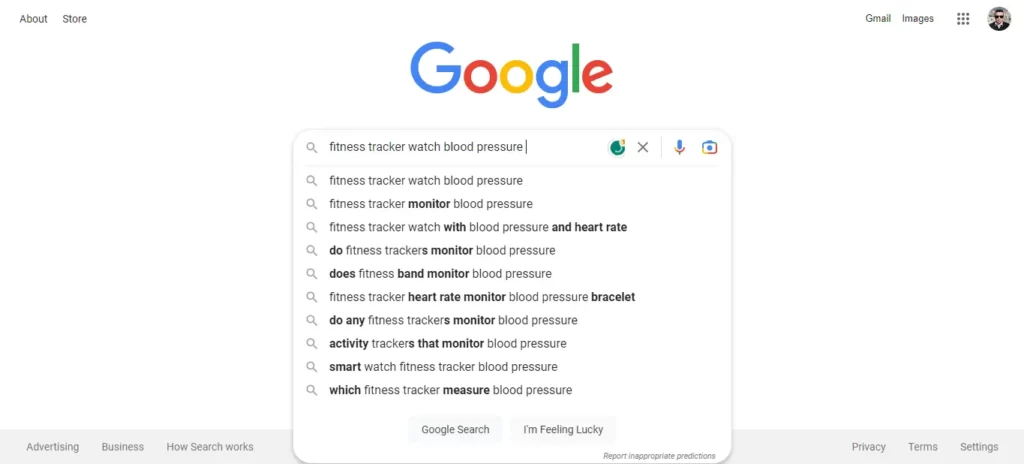 If you select 'fitness tracker watch blood pressure', and press 'Space', you'll end up with more long-tailed keywords that have the possibility to rank easily.
Method 3: Use the People Also Ask Section
The third important technique to find golden keywords is to use 'People Also Ask' section which is found somewhere on the 1st page of Google SERP (Search Engine Result Page).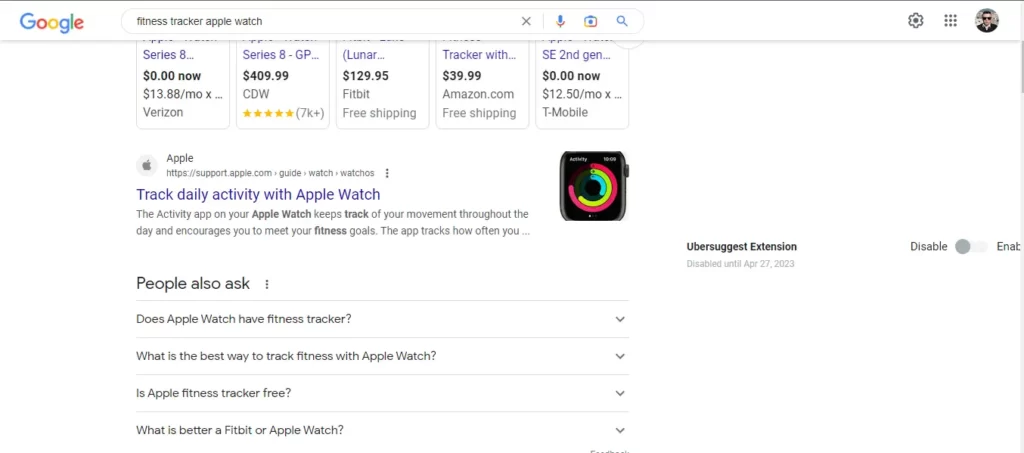 For instance, when you type 'fitness tracker apple watch' and hit enter, you will find 'People Also Ask' section featuring lots of genuine questions asked by Google users. You can cover these questions in your content, and get chances of being ranked easily.
There are lots of questions asked by users. Once you click any of the questions, you will find more questions which means more opportunities for your blog content.
Method 4: Use Related Searches
The 4th important technique is to use 'Related Searches' or 'More Searches' section. It is located at the bottom of the SERP. You can find more keywords related to your search here.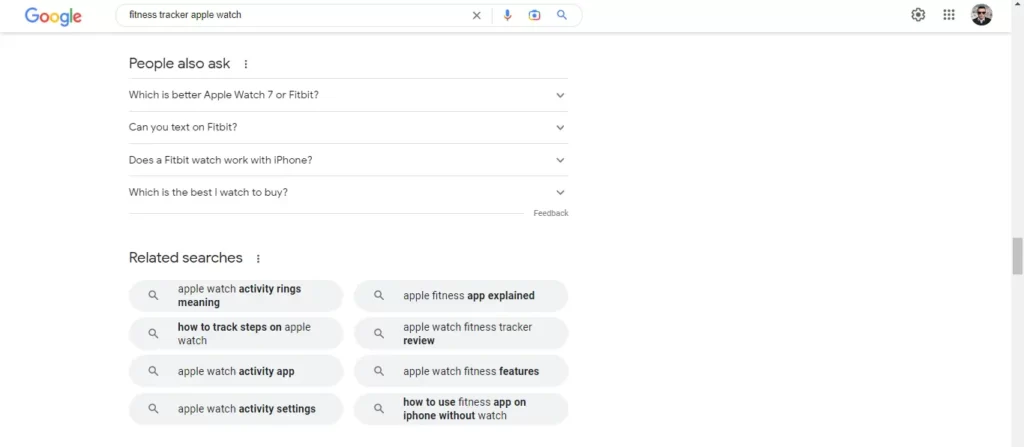 Just above that, you get more questions and recommendations from Google.
Method 5: Use Google Keyword Planner
That takes us to the fifth method which is to use Google Keyword Planner.
Open Google Keyword Planner, and click on 'Discover New Keywords'. You need to select your target country, and enter your broad topic to get started.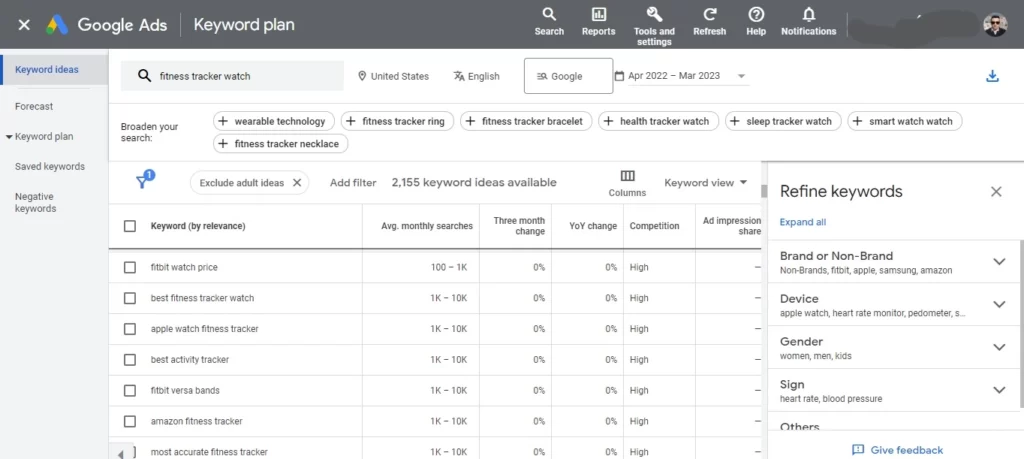 Once you click 'Get Results' button, the Keyword Planner offers a variety of keywords along with their average monthly searches, competition, cost per click, and other metrics.
The competition shown by the tool is for Google Ads bidding so, don't rely on it. Just look for long-tailed keywords, and average monthly searches, and you're good to go.
Related: Explore Top 5 Free Keyword Research Tools for SEO!
Let's create an outline for our content.
Now that we have explored 5 awesome techniques to find keywords for free, let's collect keywords, and create an outline for our content.
In this example, I am using 'Does Apple Watch work with Android?'. Once I search this keyword on Google, I can find different questions and recommendations like 'How do I pair my Apple Watch to my Samsung?', 'Can you have an Apple Watch without an iPhone?', 'What watch works with Android?', and so on.
Let's create a new document on Google Docs. The title of your article is 'Does Apple Watch Work with Android?'.
Once we finalize our title, we can start searching keywords for subheadings (H2 and H3). Here in the screenshot, I have collected different long-tailed keywords related to the title using the five different techniques we discussed above.
By using the Google Search tab, People Also Ask, and Related Searches, I have collected H2, and H3 titles for my post. Searching H2, and H3s from Google Search means you have higher chances of ranking with different keywords.
After you have completed these processes, you can now start writing quality, and helpful content that meets the users' search intent.
Related: Explore Benefits of Blogging!
Conclusion on Finding Free Keywords for SEO
Effective SEO requires the use of the right keywords, which are crucial for the success of your online business. Fortunately, there are a plethora of free tools and techniques available for keyword research.
You can begin your keyword research by using your broad topic to generate content ideas, or by utilizing your existing keywords to uncover suggestions for Google searches.
Moreover, to gain deeper insights into your keyword research, you can leverage the People Also Ask section, related searches, and Google Keyword Planner. By incorporating these five methods, you can discover the most suitable keywords for your website, thus improving your search engine rankings without spending a single penny.
Therefore, it is advisable to start implementing these strategies today to witness a significant boost in your SEO efforts.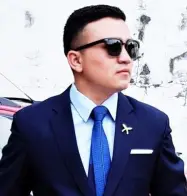 Suman Karki is an accomplished blogger, entrepreneur, and visionary founder and owner of skeducates.com. He shares his extensive knowledge and expertise on the art of blogging through his engaging posts on skeducates.com. Explore his works here.