A good website speed is important for several reasons such as user experience, Search Engine Optimization (SEO), Mobile Optimization, higher conversion rates, and more.
Find out 'How to increase WordPress website speed'?
Your website needs to load faster for a good user experience, improve search rankings, optimize for mobile users, and boost overall site performance.
As you can see in the screenshot below, my website has passed the Google Core Web Vitals test. Likewise, the Ezoic Dashboard is also showing a 90+ score for mobile, and 80+ for desktop. The speed tab shows all 'Green'.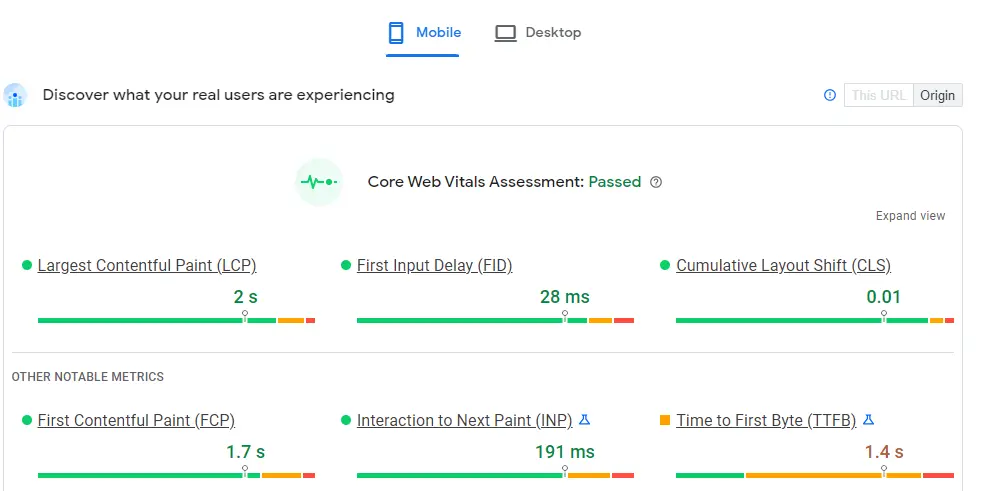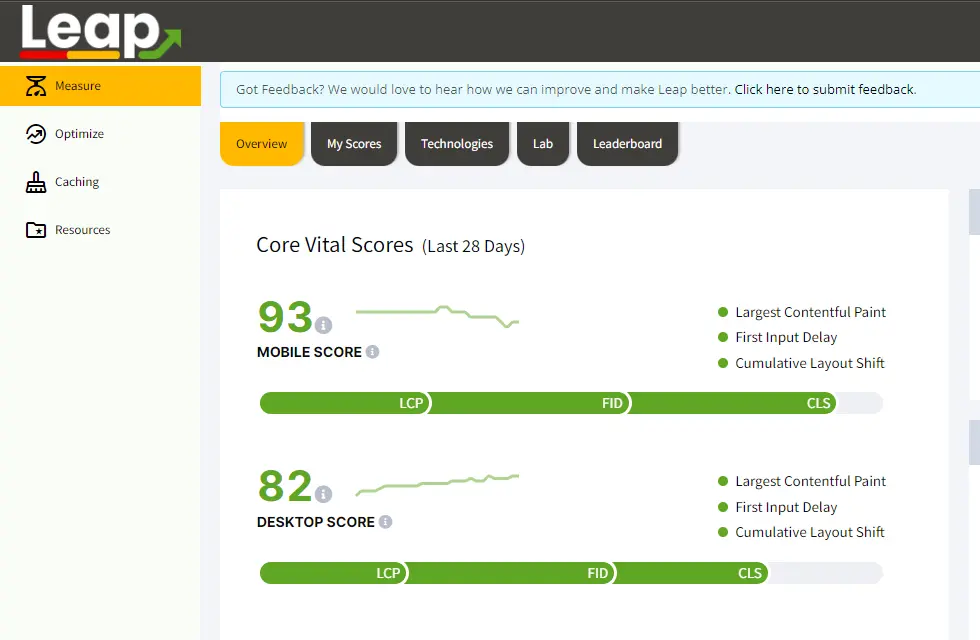 So, how did I achieve these numbers? We will explore 5 key steps to increase WordPress website speed in 2023. Let's begin.
How to increase WordPress website speed in 2023?
Here are the top 5 optimizations you can apply easily to magically enhance your website speed and improve search rankings.
Step 1: Good hosting is always important!
When it comes to the loading speed of your website, the hosting provider plays a major role. A dedicated or private hosting can be used to obtain optimum speed however, it can be too expensive for you to afford.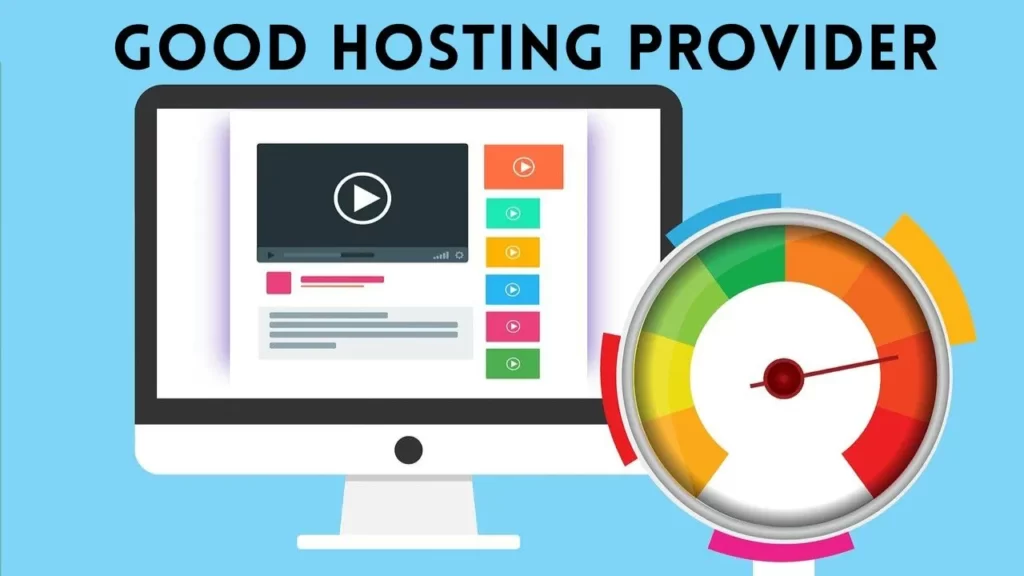 My website is hosted on Hostinger's Business Hosting plan. So, I recommend you to use Hostinger because it is one of the best and cheap hosting providers. I have been using Hostinger for more than 2 years, and completely satisfied till now with the speed, uptime guarantee, 24/7 customer service, and overall performance.
Hostinger is one of the reasons for the awesome speed of my website.
Step 2: Theme and Website Design
The second important factor for your website speed is the theme and website design or layout. It is always better to use a minimalist design and a super-fast theme.
Don't overload your website with funky designs, hefty JavaScript codes, and unnecessary features. Just keep it simple, and elegant.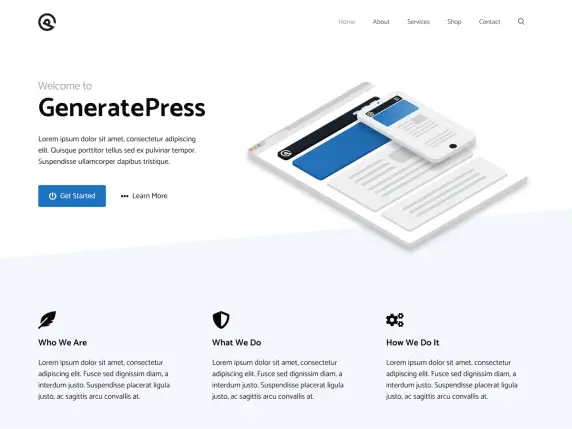 I am using the GeneratePress theme on my WordPress website, and it works magic when it comes to ultra-fast website speed.
GeneratePress is a lightweight WordPress theme that focuses on speed, stability, and accessibility. You can use it for free, or purchase the premium version that comes with lots of professional features.
In summary, keep your website design simple, and use blazing-fast themes like GeneratePress.
Step 3: Image Optimization
High-quality and large-size images can degrade the overall performance of your website. If you are using lots of images in your blog post, you need to take extra care of the big-size images.
For JPG/PNG images, you can compress or decrease their sizes by using online tools or free plugins. However, I suggest you use WebP image format which is one of the best image formats capable of reducing size heavily without compromising quality.
You can use free online tools to convert your images to WebP or there are free plugins available. But, it is better to manually create WebP images rather than using plugins.
Step 4: Remove Unnecessary Plugins
The speed of your website may degrade if you use lots of plugins that overload your site. It is always recommended to use mandatory plugins only, and get rid of unwanted plugins.
Check all the plugins installed on your website, and analyze the unnecessary ones. If you find any, don't hesitate to remove them.
Step 5: Ezoic Leap Technology
Another pro tip to magically increase your website speed is to use Ezoic Leap Technology.
Ezoic is a Google-certified monetization platform that offers Leap Technology to boost the speed of your website with ease. It is free to use for Ezoic monetized customers.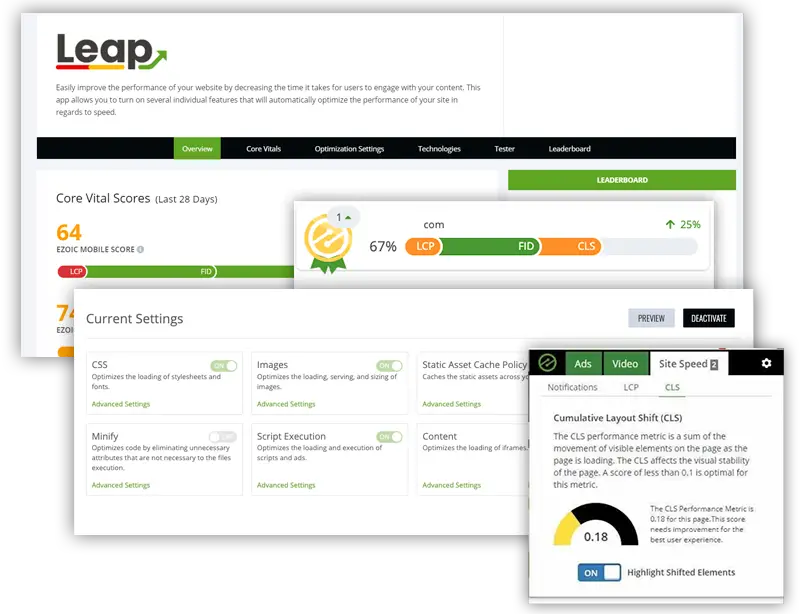 How Ezoic Leap increases website speed?
Well, Ezoic Leap offers various advanced settings like CSS optimization, Images Optimization, Caching, Pre-Connect, Javascript Minification, Content Optimization, Script Execution, and more. These settings can be activated with a single click.
If you don't want to use Ezoic leap, you need to manually optimize codes, images, content, CSS, and others using various WordPress plugins, or coding (only possible if you are a developer).
Conclusion on 'How to increase WordPress website speed?'
Here we conclude with 5 major optimizations to increase your WordPress website speed and rank higher in search engines.
Let's wrap up with the following points.
Use powerful hostings like Hostinger.
Use the fastest theme like GeneraPress.
Use WebP image format for image optimization.
Remove Unnecessary Plugins
Take advantage of Ezoic Leap technology.