Blogging is one of the best opportunities to grow an online business and also boost your online presence. Once you start getting ample traffic to your blog site, you will start receiving various offers.
I have been blogging for more than 2 years and recently I got an email from Desygner Marketing Team offering a Pro+ plan for free. This offer was made in exchange for including their information on my blog.
After receiving the email, I analyzed the Desygner Software to know more about it. Desygner is online graphic design software that allows you to create awesome graphics, animations, use pre-designed templates and use millions of Shutterstock images.
With that, let's discuss how I got the offer.
I have been running this SKEducates blog since 2021 where I publish digital marketing articles, money-making ideas, web hosting reviews, WordPress tutorials, digital careers and various other informative content.
I prepared and published an article with the topic 'Free Online Graphic Design Software' in February 2021. This article covered the top ten free online graphic design software including Canva, Vectr, Gravit Designer, Inkscape and others.
The article was well-written with SEO strategies including images and relevant information. With that, it began ranking on Google Search and started getting organic traffic.
The article started reaching a wider audience and the Desygner marketing team also found it due to which they contacted me with the offer. They would benefit if I include the information and link of Desygner on the 'Free Online Graphic Design Software' blog.
The email I received looked like this:
Hello there, how are you today?
My name is Francis, and I just found your article about "Graphic Design Software" where you mention "animation"
I'm part of the Desygner Team and we offer design solutions for everyone, from personal design services and small one-time projects all the way up to global graphic design projects requiring many professional designers working exclusively on contracts to the company.
Our graphic tool might be an excellent addition to your blog post and provide good value for your visitors.
In addition, Desygner is more than just images; it is also a powerful design tool for content creation, where you can use these images on your designs or thousands of pre-designed templates that you can get for free.
PS: What's in it for me? I want the exposure of our tool to this article or one of your blog posts.
What can we offer you?
Our Plan PRO+ for Free for 1 year if you mention us.

– With this plan, you will have access to 96 million Shutterstock Images for free.

After receiving this email, I went to Desygner site and explored the features, pricing and other information. With careful analysis, I found out the software was useful for digital creators.
As I am a blogger and a graphic designer, I was delighted to accept the offer for which I replied to the email saying I would add the information of Desygner. With that, the deal was confirmed and I got the Desygner Pro+ worth $120 along with over 125 million Shutterstock images free for a period of one year.
I am using the software to design featured images, YouTube thumbnail, Social Media Graphics and other images using the pre-built templates, animations, textual designs and various other easy-to-use features.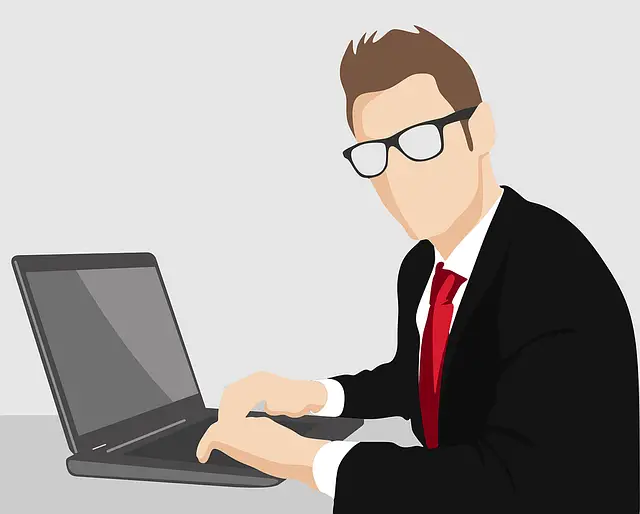 This is how blogging is benefiting my digital journey.
If you publish high-quality content and try to provide value to your users, you are sure to succeed in the blogging business. With success, you gain exposure, build a brand and earn unlimited revenue over time.
To add to the success story of my blogging journey, I received a guest post offer recently from one of the digital marketing outreach companies. They requested to publish blogs of their client on my site for which the payment offer was $50 per post. I accepted the offer and earned almost $200 till the time of writing this article and I am sure the revenue will increase further.
With all these stories, I would like to request all of you who are currently in the blogging business to work smartly and continuously so that, opportunities keep arriving.
Blogging is not that easy however, it becomes a habit once you start gaining momentum and generating some revenue. First of all, you need to focus on creating high-quality and informative articles to provide real value to your users. After that, you must work on SEO and various genuine traffic generation methods.
Once your site starts getting ample traffic, you will explore various monetization options including ads placement, affiliate marketing, sponsored posts, content creation and much more.
So, my final take is don't lose hope but just keep focusing on enhancing your online business. At the initial phase, you must not worry about generating revenue because it might discourage or demoralise. Instead, keep working smartly and one day, it is sure you will start earning and expanding your online business.
You can stay connected to this site for success stories, tips, strategies to grow your online business. Also, if you have any queries or want assistance, you can write in the comments section below or contact us directly.