Those who have been using the Ezoic platform might have encountered the 'Origin Error' issue.
Have you also been troubled a lot by the Ezoic Origin errors?
Basically, the 'Origin Error' occurs when the Ezoic platform can't fetch your site from the origin server.
Basic Insight of the Ezoic Origin Errors
While trying to open your website, you'll just see the white screen with the 'Origin Error' label on the top left corner.
You can't do anything with this error because the admin area is also not accessible. You must have tried as instructed by the Ezoic support team or applied recommendations included in the article 'How to Fix Origin Errors'.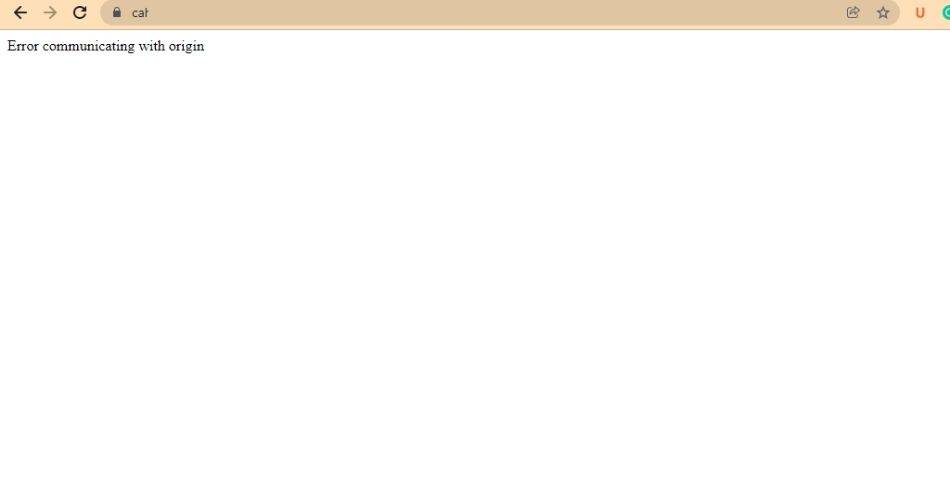 You were lucky if the problem got solved with the instructions. If not, don't worry!
In this article, I will share my experience in solving the issue. So, without further ado, let's get started…
What Ezoic Recommends?
Before trying my own luck, I scanned the article from the Ezoic blog and tried to follow all the steps. However, all the recommendations from the Ezoic team were useless for me except one.
So, what were the solutions I tried after reading the Ezoic blog?
Ezoic says you need to implement some solutions to get rid of 'Origin Error' that are listed below.
I have two websites on the Ezoic account, and both of them are working fine after resolving Origin Error. So, let's explore how I solved this error on my websites.
Ezoic support team asked me to whitelist Ezoic's IP Addresses
I reached out to the Ezoic support team, and informed my problem by creating a thread in the application.
One of the technical members asked me to implement all the recommendations from the Ezoic blog on solving the Origin Error issue. Mainly, he told me to contact my hosting provider and ask the company to whitelist Ezoic's IP Addresses.

You can only whitelist Ezoic's IP Addresses if your website is hosted on a private or dedicated server which is expensive. So, this option was unfavorable for my site.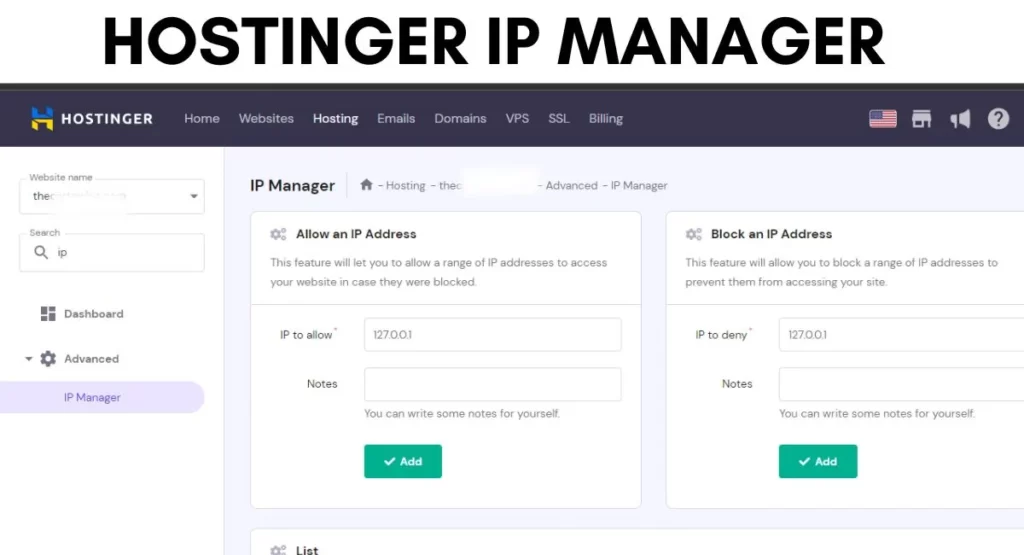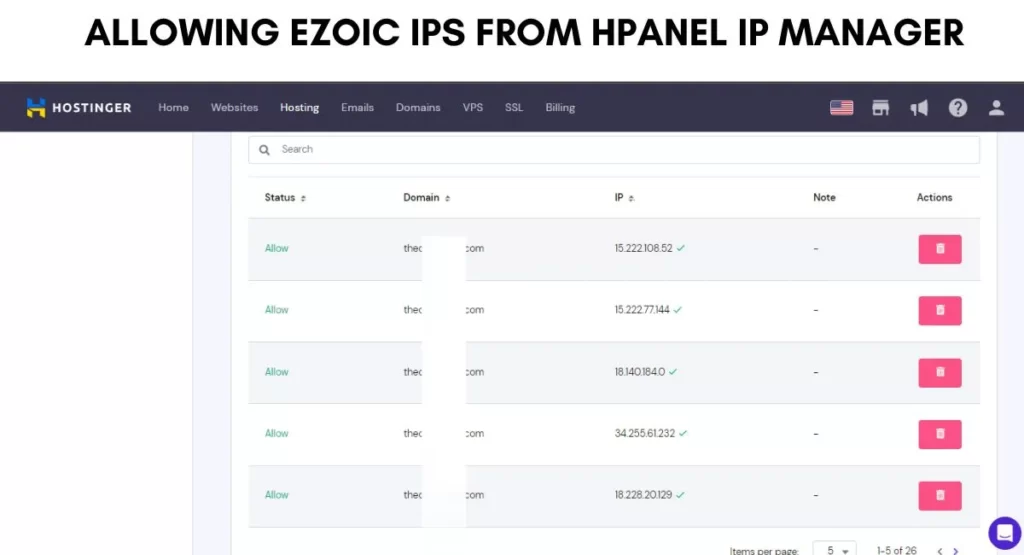 Just access the 'IP Manager' Section, and add Ezoic IPs on 'Allow an IP Address section'.
After whitelisting the Ezoic IPs, you need to contact support, and they will switch your website to go through the Ezoic shortlist of proxy IPs.



Till here, I solved Ezoic Origin Error for one of my websites by whitelisting IPs with Hostinger. By the way, Hostinger is the only cheapest hosting provider that offers whitelisting IPs easily by using their user-friendly Hpanel interface. Switching to Hostinger can be the best option for you to avoid any future issues with Ezoic.
Now, let's solve the Ezoic Origin Error for my first site which is hosted on some ordinary shared hosting plan. I am also planning to migrate this website to Hostinger soon.
The following settings can be carried out to resolve the origin error if you can't whitelist IPs.
Checking DNS and SSL Settings
I was also asked to verify whether the DNS records at my host matched with the Ezoic or not. This was not the issue with my site as I had integrated it into Ezoic with Cloudflare technology.
This solution also didn't work for me. Then with some frustration and little hope, I moved toward the next step which was verifying SSL settings.
The Ezoic platform requires correct SSL settings to execute your site safely to the visitors. Sometimes, the Origin Error results are due to incompatible or misconfigured SSL settings.
I opened the article 'Using SSL with Ezoic' and thoroughly checked all the settings. Ezoic allows nameserver integration or Cloudflare integration to connect our site.
If you are using Cloudflare integration, your SSL settings at the Ezoic dashboard and Cloudflare Dashboard must be compatible.
For instance, if you have already installed SSL on your site from a trusted certificate authority, you need to select the 'Full' option in the Cloudflare SSL settings.
My site had already been set up according to the recommended settings by Ezoic and sadly, this attempt was also a failure.
Again, with some hope, I moved to the next step.
Checking all settings at the host and Ezoic platform
Apart from the recommendations from the Ezoic support, I tried to alter some settings at my host.
I changed some PHP settings, WP configuration, Cache settings, htaccess settings, and various others but nothing worked out for me.
At the Ezoic dashboard, I was focusing on Cache settings, SSL Settings, and Integration methods and everything was correct.
With all the relentless efforts made, I was fully frustrated to be not able to solve the issue after implementing all available solutions.
With that, there were some options for me to get rid of the Origin Issue with Ezoic and they were:
Using Ezoic WordPress hosting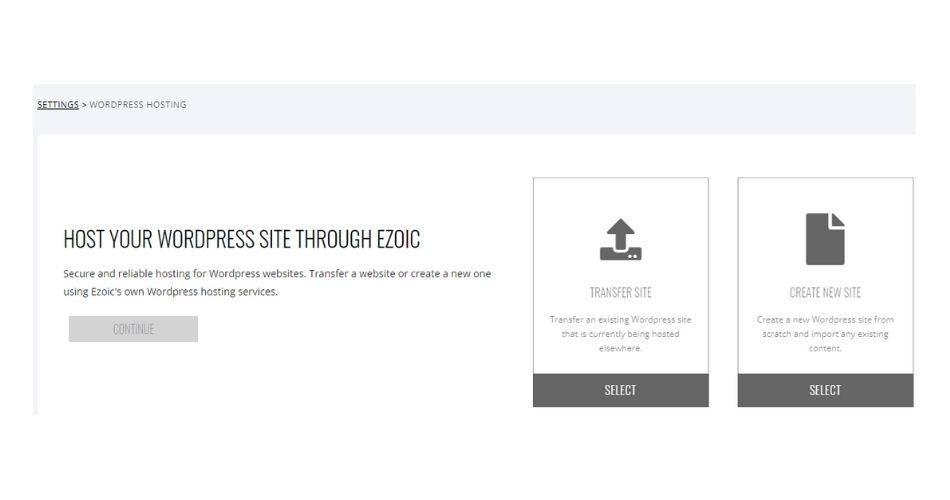 Ezoic provides free WordPress hosting to its users who have their site approved for monetization. If you migrate your site to Ezoic hosting, the Origin Error problem gets solved automatically.
Upgrading hosting package
Since the shared hosting plan doesn't allow you to whitelist Ezoic's IP Addresses, you need to upgrade your hosting package or use a hosting provider authorized by Ezoic.
Both these options were somewhat out of interest to me for the first website. However, I have already declared I solved the problem by switching to Hostinger for the second website.
So, I planned to give it a last try and see what happens!
And, you'll be amazed because the last step I tried is too simple and it quickly solved the error.
Cloudflare Re-integration (The Last Step)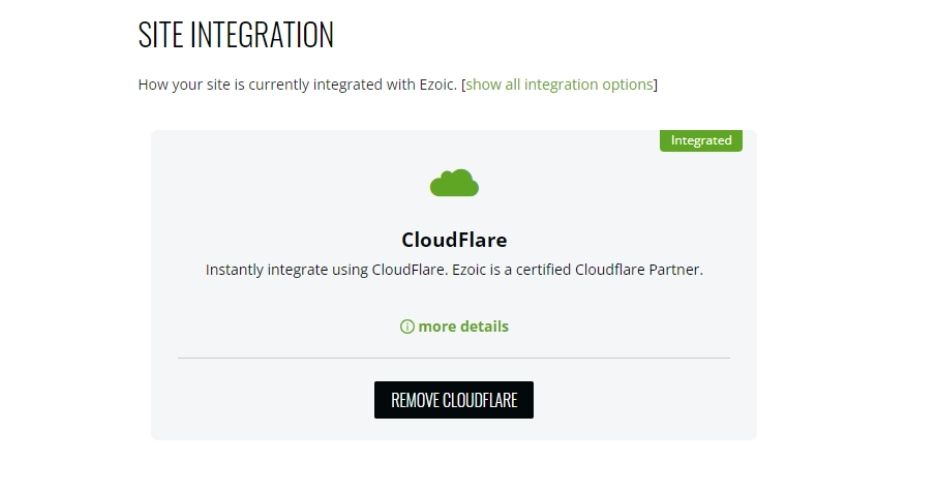 Cloudflare re-integration was the game-changer strategy that I implemented on my site and it solved the 'Origin Error' issue with the Ezoic Platform.
The steps I took for this are listed below:
First of all, I disintegrated my site from the Ezoic platform and checked if it is working properly. After removing the integration, my site was working normally and perfectly.
After that, I chose to integrate my site with the WordPress Plugin integration method and it worked well. However, the Ezoic support team asked me to use Cloudflare integration.
At last, I again used the Cloudflare integration process, and the 'Origin Error' didn't circulate.
It has already been 6 months and my site is working perfectly on the Ezoic platform.
Conclusion
After trying lots of things, I finally became able to deal with the 'Origin Error'. It was a very frustrating moment.
In case you are facing the same issue, first, try all the recommendations provided by the Ezoic support team and the steps mentioned in the Ezoic blog.
If the implementations you made didn't work out, you can try the last step I mentioned above which may be a game-changer for your site.
The strategy I applied might not work with your site however, you can give it a try and see what happens. Besides, you also need to observe and react with all available settings at your host and the Ezoic platform.
If you want to switch to hosting providers like Hostinger, you can solve Ezoic Origin Error in a single click.
Just don't give up! Keep on altering settings, and trying new implementations, and don't forget to grab assistance from the Ezoic support team.
You can create a ticket at the Ezoic support platform, and seek professional support from the amazing team.