Are you planning to migrate WordPress website?
You know, migrating a site is not that easy as it requires some technical skills. In most cases, people request hosting provider for assistance or pay technical guys for website migration.
You must be aware that you can do it yourself easily without any harsh technical skills.
In this article, we will discuss an easy strategy you can use to migrate your WordPress site to a new hosting provider.
Without further ado, let's get started…
What is the easy method to migrate WordPress website?
There are various methods you can use to migrate your WordPress website from your existing hosting to the new hosting provider however, we will be focusing on the easiest one.
Using the famous 'Updraftplus' WordPress plugin to backup your website and migrate it to new hosting provider is the easiest method.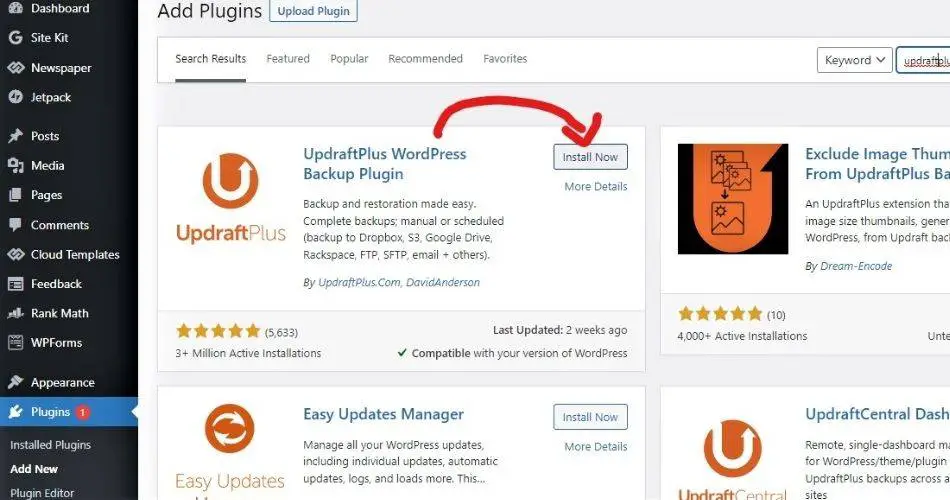 First of all, install Updraftplus plugin from the Plugin section of your WordPress Dashboard area. After installing the plugin, you need to activate it to use the various features.
After activating the plugin, you need to setup the backup of your site. Go to the settings tab and select the files backup and database backup schedule. You can opt for manual settings or go with every 2 hours, daily, weekly or other available options.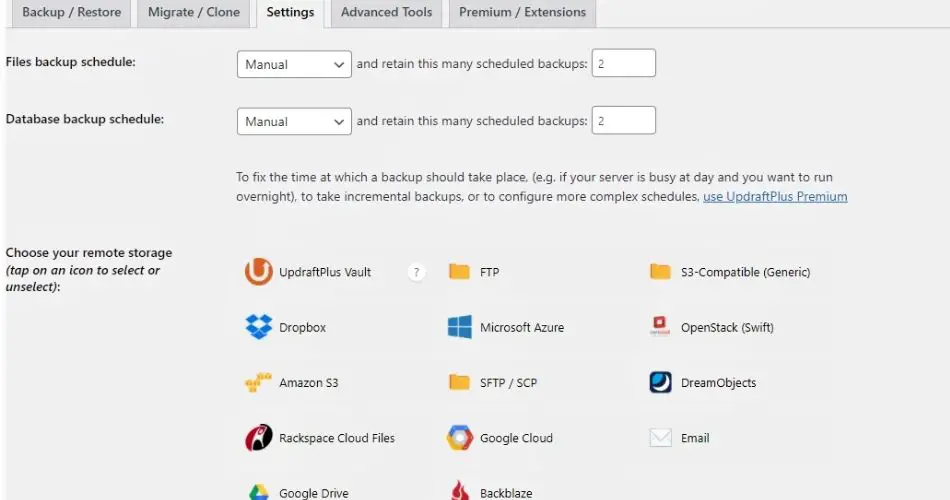 Below the schedule tab, you will find the option for choosing your remote storage. You can choose any available options that includes FTP, Dropbox, Google Drive, Microsoft Azure and much more.
I recommend you to go with Google Drive as it is easy to store and fetch the backed-up data. To set up the Google Drive, click the option and select all the required features.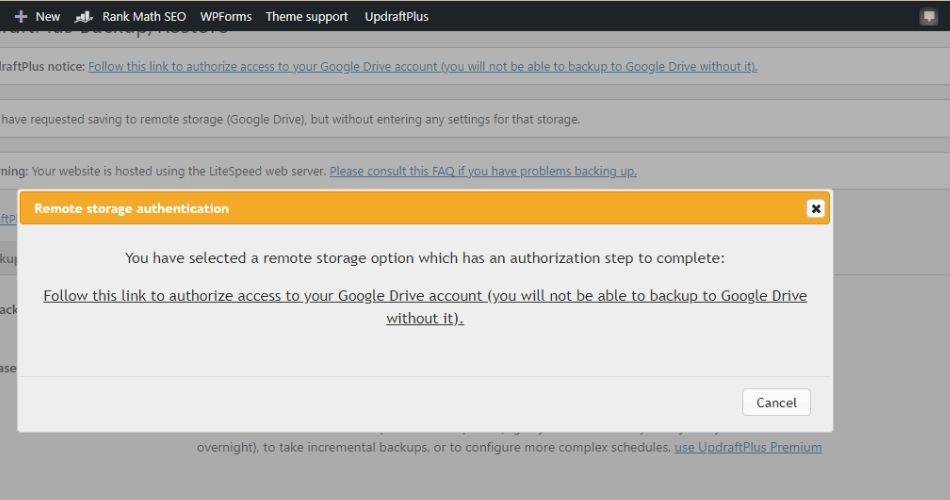 After clicking Save Changes, you'll be asked to follow the link to authorize your Google Drive. Login to your google account and provide access to the UpdraftPlus plugin.
Completion of all the above step will allow Updraftplus to start the back up of your WordPress website.
You can also click Backup Now button to start back up instantly. The created backup files will be stored on your Google Drive.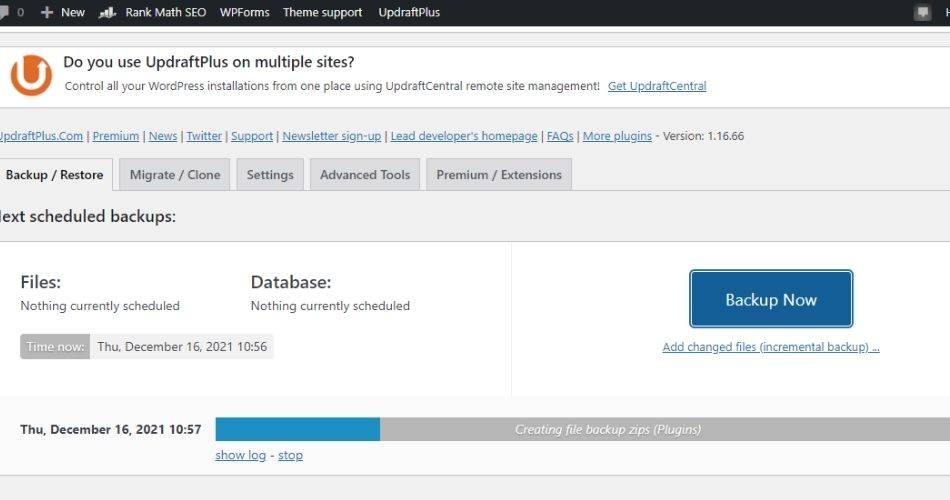 Download all the files from the UpdraftPlus folder of your Google Drive. Now you're are almost set to migrate your site to the new hosting provider.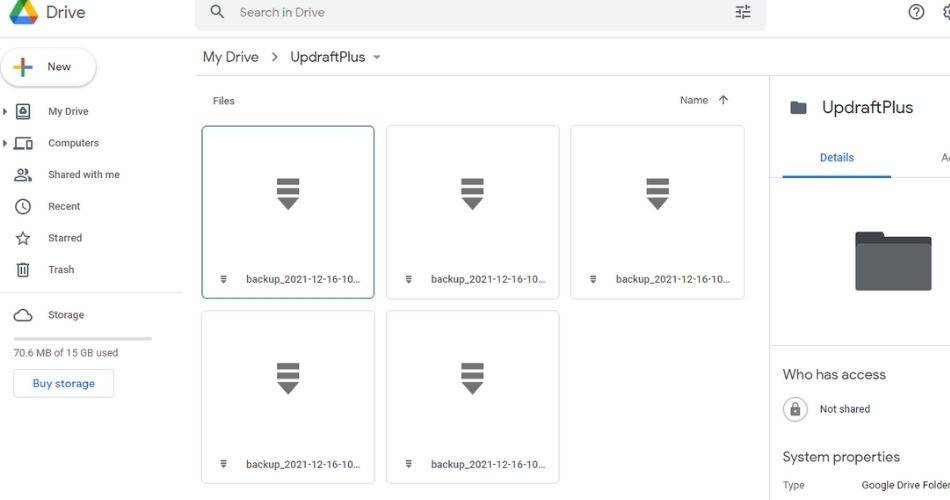 You must purchase hosting package on the new hosting provider and install WordPress with your domain name.
After installing WordPress with your domain name, the new hosting provider will ask you to replace the nameservers in the old hosting section with the new one. It will take some hours for the nameservers propagation but sometimes it can happen instantly.
You can check the propagation status via DNS checker website or try to fetch your website. If your website is not working, it means the domain name has been integrated to the new host.
The next step is to login to the admin area of the new WordPress site created at the new host. You must install UpdraftPlus plugin and then activate it.
After activating, upload all the backup files downloaded from the Google Drive and then click 'Restore'.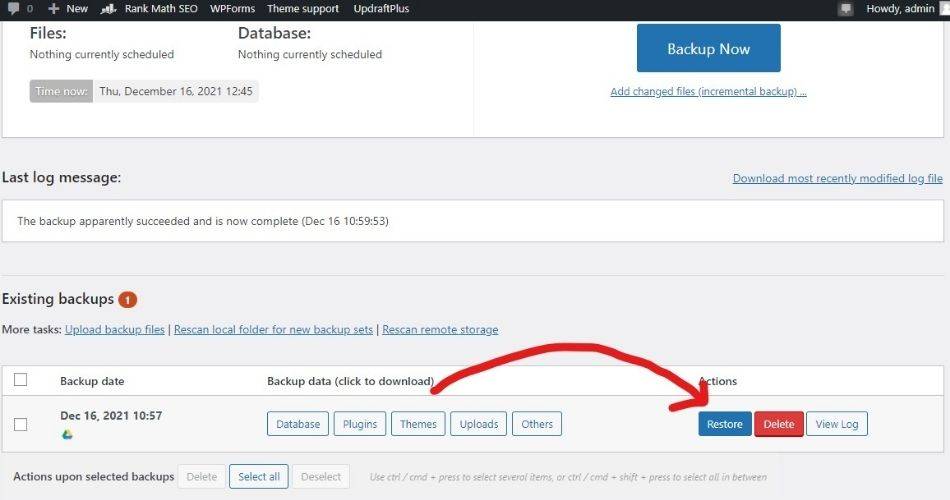 It takes sometime depending upon the size of your backup files and with the completion, your site is successfully transferred to the new hosting provider.
Congratulations!
Conclusion
There are various other methods like using FTP application to manually transfer files from existing host to the new host. However, it requires some technical skills and might become confusing for non-technical guys.
Using UpdraftPlus plugin is the best and easiest way to migrate WordPress website from one host to another.
Anyone can do it with simple steps!
If you have any queries, please do comment below or reach us via this contact form.