Best Graphic Design Software Free ! Get it Now !
Are you planning to begin your graphic design career and confused about where to start? There are lots of graphic design software out there in the market but most of them are costly and complex, to begin with. If you are a professional graphic designer, you need professional software like Adobe Photoshop, Adobe Illustrator, and so on.
Beginning your graphic designing career as an amateur does not require extensive designing applications. You can begin with the awesome free graphic design software and advance your skills. In this article, we will explore the top 10 Best Graphic Design Software free that provides beautiful features.
Top 11 Free Online Graphic Design Software in 2022
There are lots of online graphic tools available in the digital platform however, we will be dealing with some popular graphic design software in this article.
Canva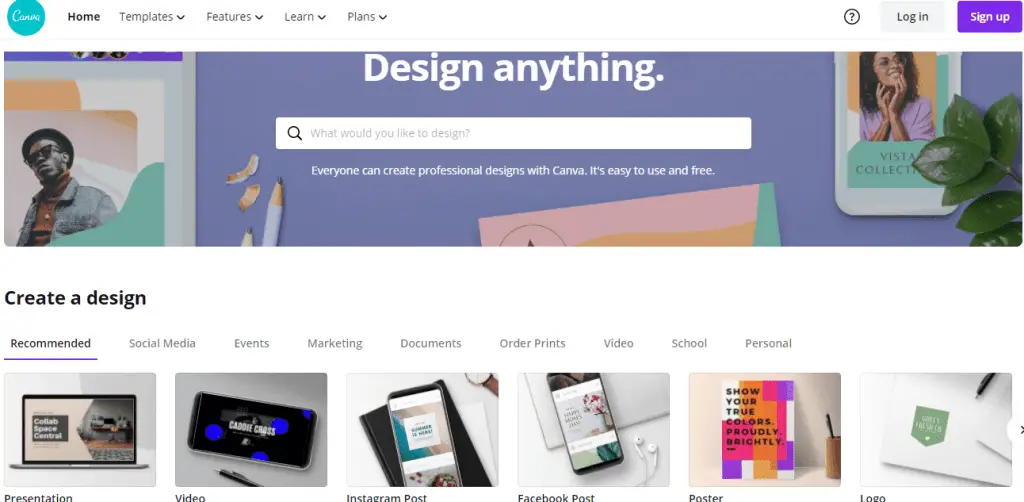 Canva is a famous online graphic design application that specializes in its service for social media platforms and design presentations. This application is easy to use as it allows users to use the drag and drop feature and professional layouts to create stunning graphics.
You can design your graphics with millions of images that includes stock photographs, vectors, illustrations, and even use your own photos. Besides, Canva provides beautiful photo filters, free icons, shapes, and hundreds of fonts.
Important features of Canva
Provides Drag-and-drop feature
Easy and fast to use (takes only 23 seconds to learn as claimed by the company)
Creates visually compelling graphics for social medias and presentation
Features thousands of beautiful layouts
Desygner
Desygner is another awesome online graphic design software that allows you to create attractive designs to grow your online presence. This software offers Free, Pro+ and Business plans.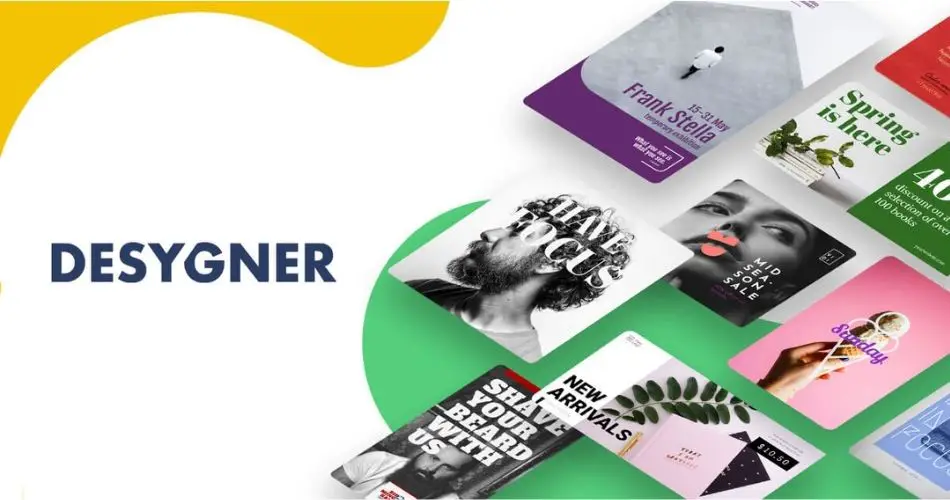 With the free plan, Desygner allows one user to access an immersive library of beautiful templates and discover millions of free images and icons.
On top of that, you can enjoy the following features with the Desygner Free Plan.
Choose between 300+ design format types. Social media posts, presentations, posters, and more.
Discover Millions of free images & icons.
Use hundreds of free fonts.
Limited Assets Library.
Create designs in any custom dimension you need.
Resize and repurpose your designs automatically with just one click.
Create impactful animated designs.
Import & edit 10 PDF files with 100% control over the document.
Download designs with transparent background.
Use on PC, Mac, iOS and Android.
You can visit the Desynger official site for exploring Pro+ and Business plan features and pricing.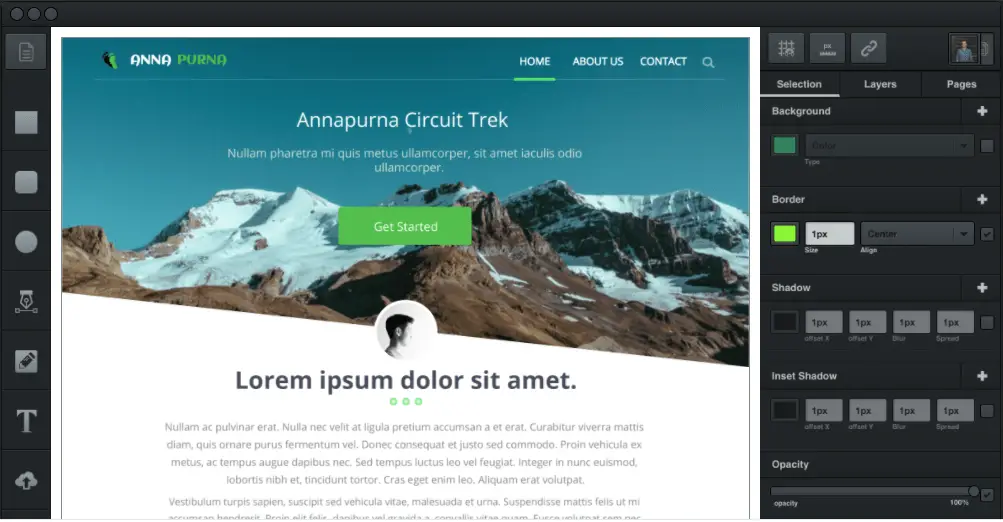 Vectr is one of the best graphic design software free for producing various projects may it be simple graphics production, infographics, or complex creation for websites. This software is quick to learn and easy to use as you do not need any massive learning curve to get started.
Vectr works on vector graphics that are always crisp, clean, and robust. You can scale your designs to any size without losing quality. The software lets you produce blur-free logos, brochures, 2D graphics, presentations, and website mockups.
Important features of Vectr
You can use Vectr online on the web and also can use it in your PC. The software will automatically save and synchronize your project in real-time and lets you access it across all platforms.
Users can send a Vectr document for real-time collaboration and anyone can observe users' creation and designs live both in the web app and desktop version.
Anyone can get started with Vectr immediately due to its user friendly and easy appearance
Gravit Designer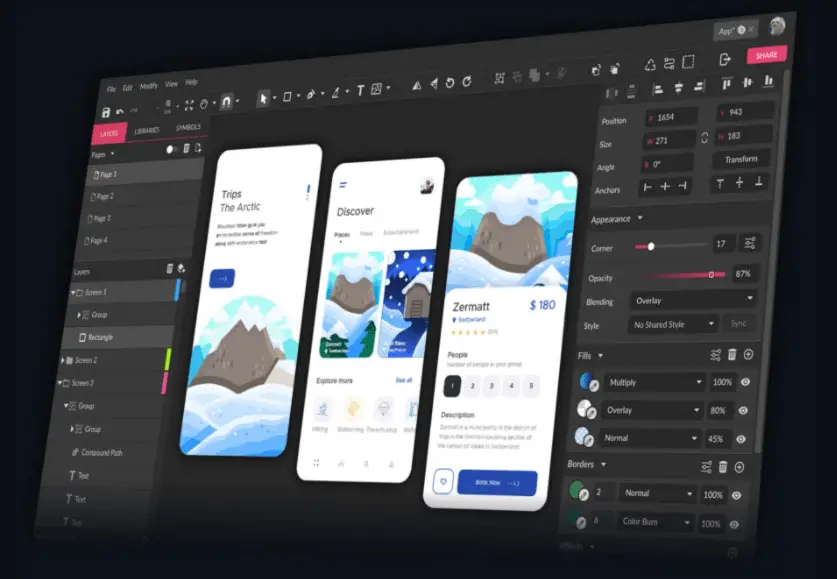 Gravit Designer is another free vector graphic design application software that is available on all platforms. This software is best for beginners and even professional designers. Users can furnish their creativity with the precision vector tools that allow creating shapes, lines, points, and provide incredibility to project.
The software offers you to create stunning graphics for websites, social media, presentations, UI designs, marketing materials, and much more. Gravit Designer executes perfectly on all platforms including Windows, Linux, Mac OS, Chrome OS, browsers, Progressive Web App, and also allows users to easily transit from one device to many others.
Important features of Gravit Designer
Works across all platforms providing real-time collaboration
Can be used online in browser or offline in PC
Users can easily share Gravit Cloud files with other users with the use of real-time collaboration
Provides flexible, non-destructive object styling
Inkscape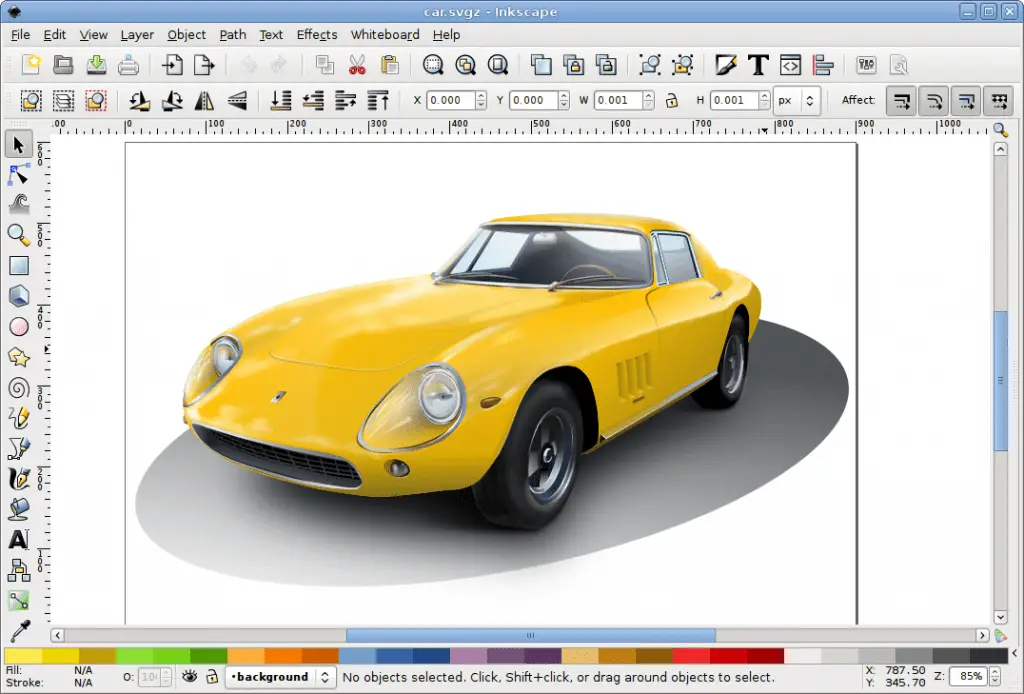 Inkscape is the best graphic design software free and open-source vector graphics designed for Windows, macOS, Linux, and provides a rich set of tools for artistic and technical graphics like logos, cartoons, clip arts, diagrams, flowcharts, typography, and others. It makes proper use of vector graphics to create sharp printouts and renderings.
This application is simple to use, supports multiple language and users can customize it with addons. In addition, it can import as well as export famous and standard file formats like PNG, PDF, EPS, AI, SVG, and PS.
Important features of Inkscape
Supports important file formats like PDF, PNG, EPS, AI, PS, DXF, sk1
Allows quality printing at unlimited resolutions
Uses SVG file format (supported by other applications and web-browsers) as its main format
Vecteezy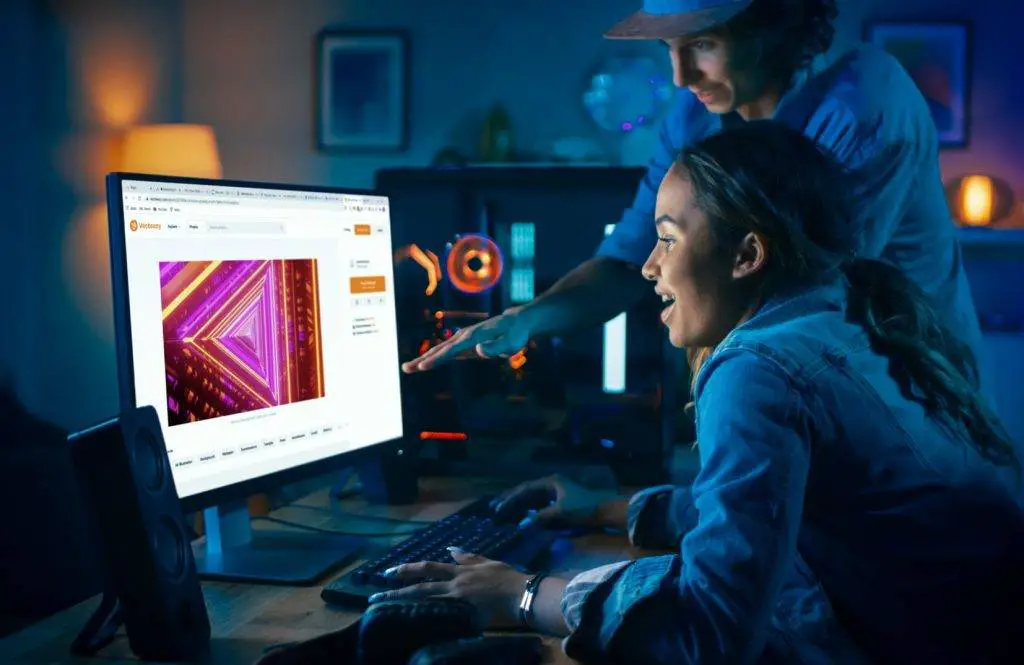 Vecteezy is another popular vector graphics application that provides professional and creative resources to complete your projects faster without compromising quality. It provides millions of free resources including amazing photographs, videos, and alluring vector illustrations.
This application is trusted by the world's top brands such as Amazon, BBC, Microsoft, Facebook, Walt Disney, Google, GAP, and DELL.
Important features of Vecteezy
Provides millions of free resources like stock photos, videos, vector illustrations
Vecteezy network of contributors continuously update fresh contents
Krita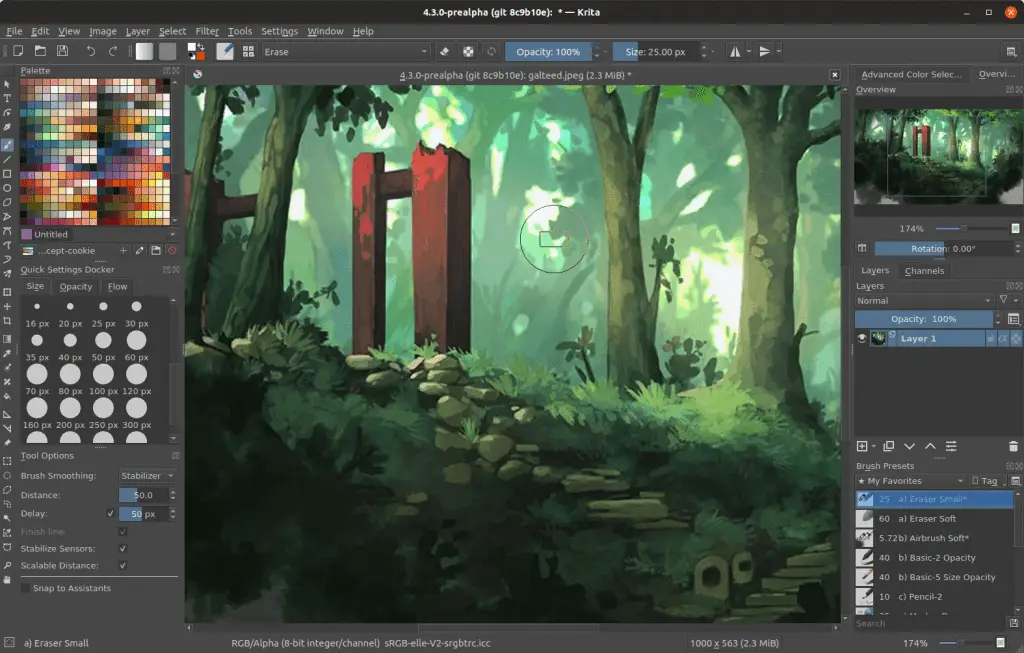 Krita is a free professional graphic design software developed by artists as an open-source painting program. This application emphasizes conceptual art, texture, matte painting, illustrations, and comics. It provides all the tools you require to grow as a successful artist.
Krita received the best free painting software in 2019 provided by the famous website techradar.
Important features of Krita
Offers clean and flexible interface with customizable layout, over 30 dockers, dark and light color themes
Provides all the tools required for an artist
Features over 100 professionally produced preloaded brushes
Allows simple and powerful 2D animation
Supports full color management
Daz 3D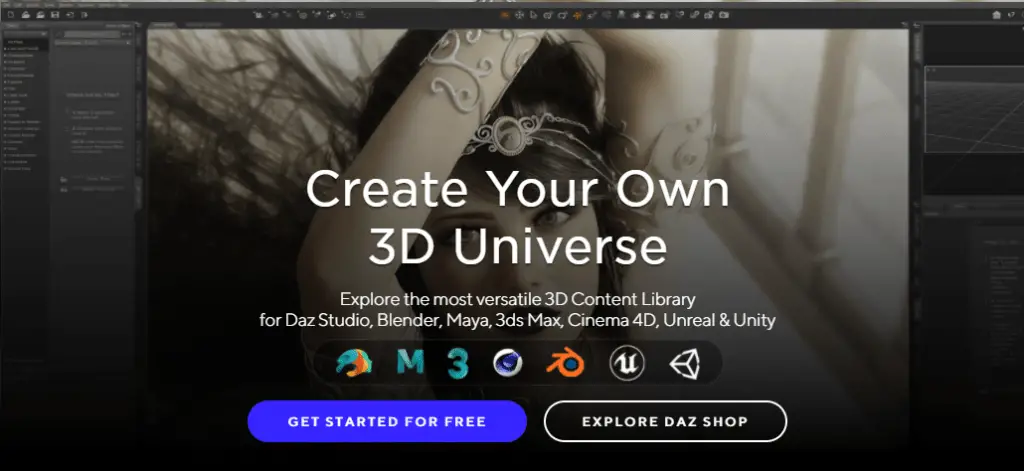 Daz 3D is one of the best free graphic design software that offers platforms like Hexagon, Genesis 8, and Daz Studio. These platforms work in collaboration to produce 3D designs including human models. It is most suitable for designers, illustrators, and animation creators.
Daz 3D is mostly used for 3D animation, figure creation, and rendering. Users can download Daz Studio, explore the library of huge free 3D content, and start building custom scenes, characters within seconds with the smart content library.
Important features of Daz 3D
Offers huge library of free 3D content like hair, creatures, vehicles, characters, environments, and more
Allows creating custom scenes, characters in no-time with smart content library
Allows exporting photo-realistic images and animations with studio-class processing
Offers file formats feasible for Maya, Blender, 3ds Max, Cinema 4D, Unreal and Unity
Pixlr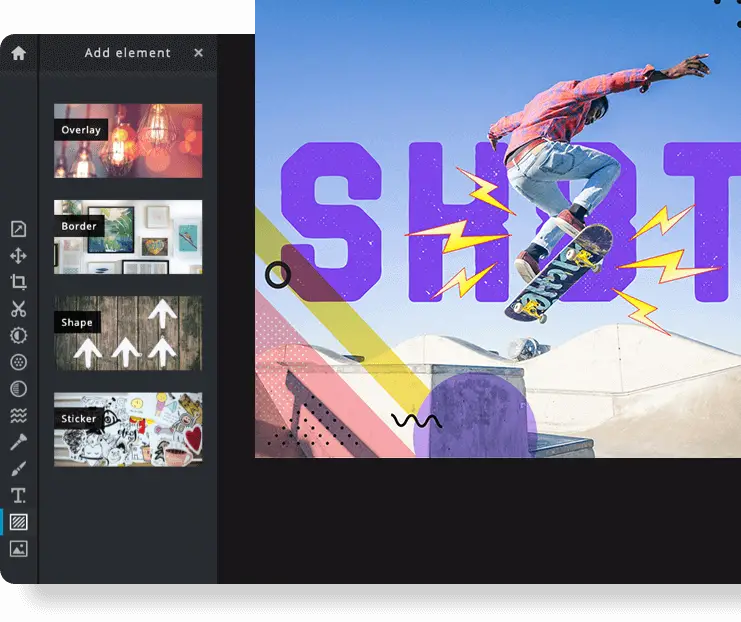 Pixlr is an online photo editor that allows editing photos and graphic designs in your browsers for free. It features AI-powered tools for next-level photo editing, graphic designing, and supports almost all required file formats like PSD, PNG, JPEG, WebP, SVG, and many more.
Pixlr allows users to begin project with an empty canvas or start with professionally crafted templates.
Important features of Pixlr
Features AI-powered smarter tools
Faster Editing time with simpler steps
Easier content creation with library of stickers, borders, icons, overlays, decorative texts
Easiest-to-use photo editor
RawTherapee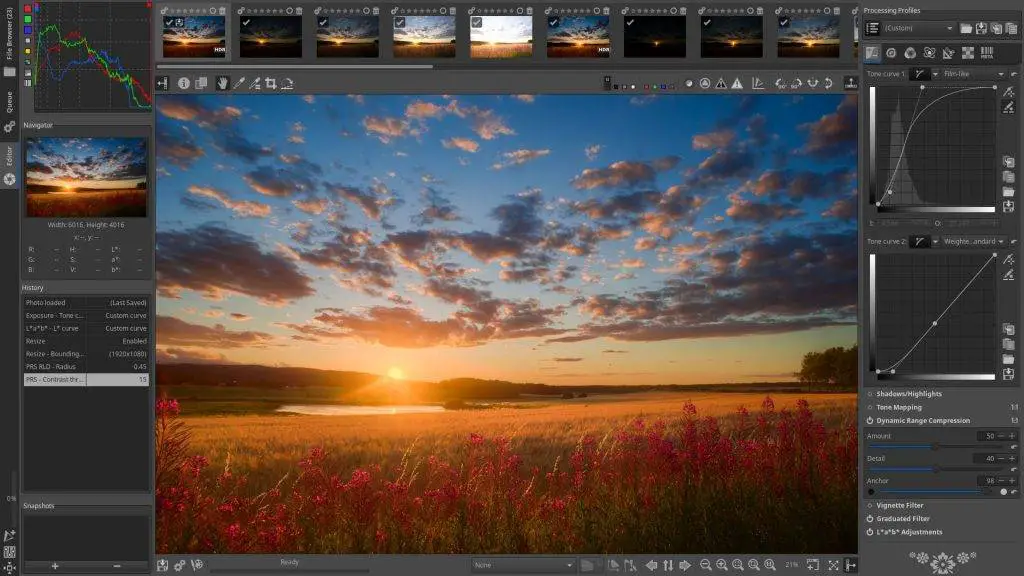 RawTherapee is a cross-platform free raw image processing software that provides a powerful set of tools to create stunning photos and depict creativity. It features non-destructive, advanced coloring, detail editing to produce images of the optimum quality from your raw files.
As it is a cross-platform software, you can run it on Microsoft Windows, macOS, or Linux. It also supports multiple languages (available in over 15 languages internationally).
Important features of RawTherapee
Offers high image quality
Provides outstanding raw support using two demosaicing algorithms
Completely free and open source software
Blender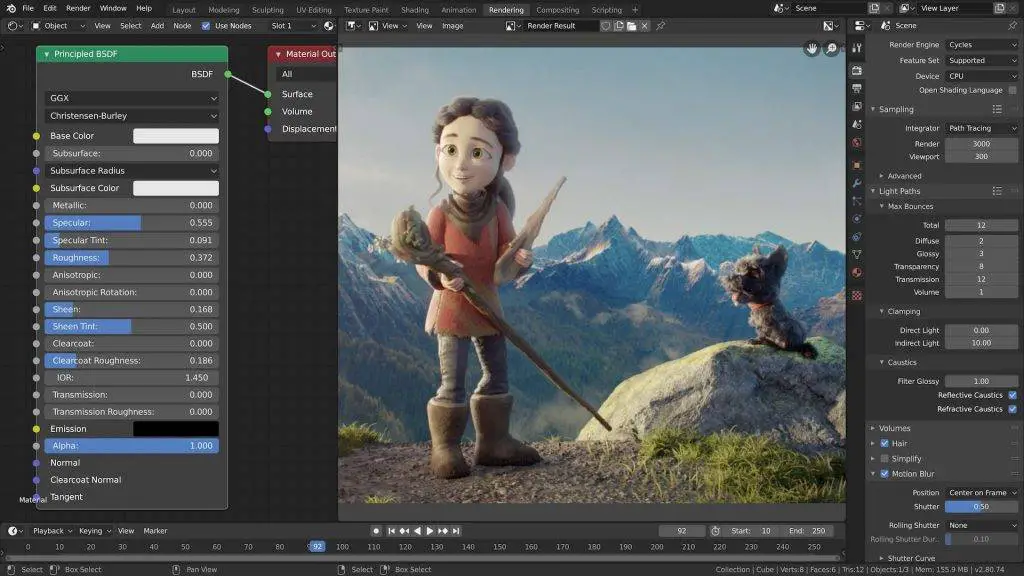 Blender is a free and open-source 3D software that provides 3D pipeline features like modeling, rigging, animation, simulation, compositing, motion tracking, video editing, game creation, and rendering. It is suitable for individuals and small studios who want to grow as in the animation industry.
Blender is cross-platform compatible as it runs well on Microsoft Windows, Linux, and macOS. It is licensed as GNU GPL and is free and open-source forever.
Important features of Blender
Features Cycles Render Engine that offers stunning ultra-realistic rendering
Provides comprehensive modeling tools
Provides high quality rigging and animation tools
Allows drawing directly in a 3D viewport