Affiliate Marketing is all about finding an affiliate product, getting its link, promoting it on the internet, getting conversions/sales, and earning a commission. It can be executed via blog websites, YouTube channels, landing pages, and other online platforms. We will be discussing how to start affiliate marketing on YouTube in this article.
YouTube is a great platform for affiliate marketing as it allows you to generate lots of visitors for free. Being the second largest search engine after Google, YouTube holds more than 2 billion active monthly users. YouTube is localized in more than 100 countries and is available in 80 languages.
So, you have a great opportunity to succeed with affiliate marketing on YouTube. Just you need to make sure you generate a good amount of traffic and subscribers to your channel.
What is affiliate marketing on YouTube?
Affiliate marketing on YouTube is an online business strategy in which you earn revenue by placing affiliate links on your YouTube videos and descriptions.
It is just like adding affiliate links to your blog post. The only difference is you put such links in the video description area of YouTube.
The benefit of adding affiliate links on YouTube is that you can publish reviews, tutorials, relevant to the affiliate product and increase the chance of conversions and sales.
Where can you get affiliate links?
There are lots of affiliate marketing programs out there on the internet where you can join for free and start earning revenue. Some of the famous programs include Commission Junction (CJ), ClickBank, Amazon Associates, Awin, ShareA Sale, and much more.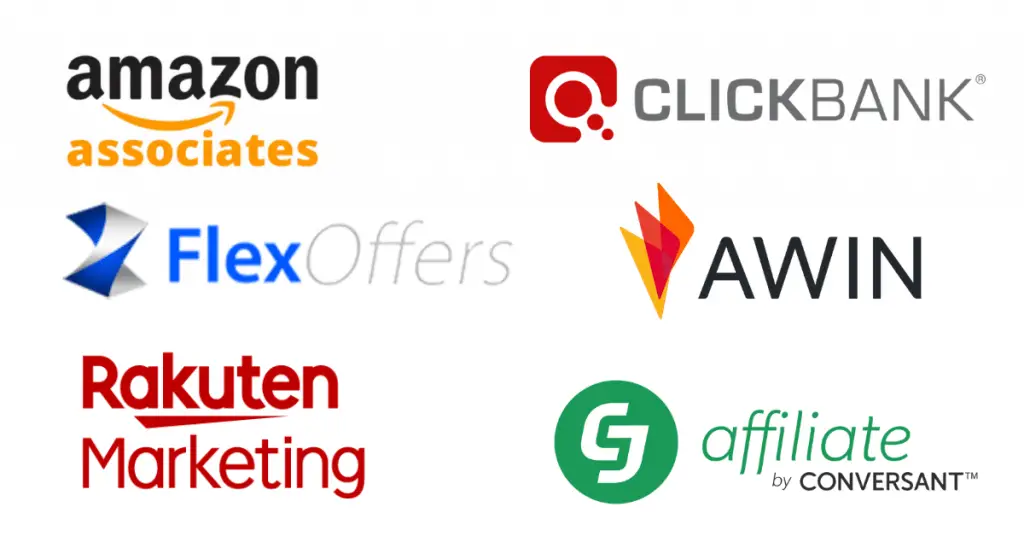 You must know some secret strategies before getting the affiliate links! Full details here…
Find affiliate programs related to your niche so that, chances of getting clicks and conversions will be higher otherwise viewers may find it irrelevant.
Where can you put affiliate links on YouTube?
There are some important sections on YouTube where you can place your affiliate links and get traffic. These sections are:
YouTube video description
You can easily add affiliate links to your YouTube video description. To create a higher chance of clicks and conversions, create a helpful video related to the affiliate product and then include an affiliate link in the video description.
You can add multiple affiliate links in the video description section and YouTube has no problem with adding such links.
YouTube Pinned Comment section
'Pinned Comment' is another safe area on the YouTube platform where you can add affiliate links. If your video content is engaging and generates lots of comments then you can make effective use of the pinned comment section to attract more traffic.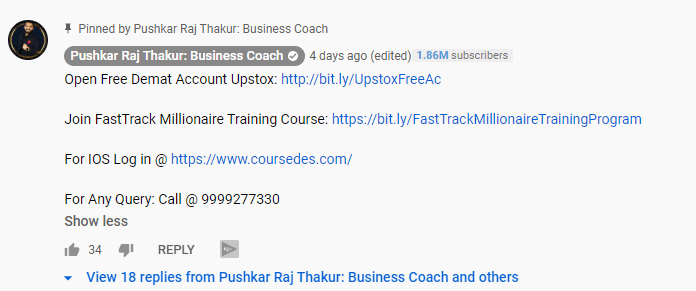 Everyone coming to the comment section of your video sees your pinned comment first due to which the click rates increase.
YouTube Community Tab section
YouTube Community Tab is the place where you can post images, status as you do on Facebook, Instagram, and other social media platforms. Viewers subscribed to your channel will see your community post and they can interact with it. Placing affiliate links in the post will create a chance for getting traffic to your links.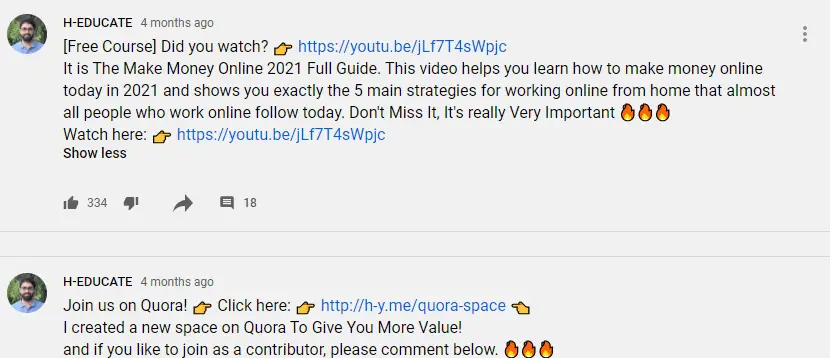 There is a standard practice of including an affiliate link disclosure when you use an affiliate link so, you can practice it to let your viewers know that you are receiving some commission after they purchase through your affiliate link.
YouTube End Screen Video
You can add your affiliate links in the YouTube end screen and get traffic from it. The end screen is the section that appears after the end of playing the video. There is another opportunity to place the affiliate links and it is in the 'End Cards' section of your video. However, using affiliate links in the 'End Cards' section is somewhat tricky because YouTube doesn't allow direct links to an affiliate offer from your 'End Cards'.
What you can do is add your website link associated with your YouTube channel in the End Card and generate traffic to your website content that contains affiliate links. With that, you may get traffic to your affiliate offer.
Why choose affiliate marketing on YouTube?
You can run affiliate marketing campaigns on any platform that may be blogs, videos, landing pages, and much more. Blogging is the best method for generating huge traffic as you can use Search Engine Optimization (SEO) and other various strategies to grow your website. With that, you can run affiliate marketing campaigns. YouTube is also a huge source of free traffic so, why avoid it if everything is for free?
You just need some equipment to produce videos and gain viewers and subscribers. After that, you can earn through video monetization along with affiliate marketing campaigns.
People these days love video content and your videos can be viral among people all over the world. You can build a quality audience without spending a single penny on advertising. You don't need to worry about technical aspects, link building, server problems on YouTube just keep on creating and collecting viewers.
If you haven't started a YouTube channel, go and create it today! As a beginner, you need to know these strategies before creating and successfully running a YouTube Channel.
Conclusion
Let's summarize above descriptions in few points:
Join affiliate programs of your niche
If you already have a YouTube channel with decent traffic, start adding affiliate links in the description, pinned comment section, the community tab, and end card
Earn revenue after your audience purchases through your affiliate links
Your online business grows with affiliate marketing and you can earn as much as you can. Just you need to work smartly and consistently to get traffic to your online platform and promote affiliate products and services.
To be successful in the affiliate marketing business, try to provide genuine information and value to your viewers so that, they get convinced to buy products from your affiliate links.
You can generate free traffic through Google, YouTube, etc., and earn huge revenue with affiliate marketing campaigns. So, why wait and wait for making money online?