Are you wanting to make money online and grow your online business? Making money online today is not that difficult, however, you need to find some smart and legit strategies, to begin with.
There are lots of advantages of making money online and one of them is you can make passive income. You will be earning while you sleep!
So, people wanting to earn good revenue search for various online money-making strategies and ideas. The majority of people end up choosing fake ideas to earn money fast but with that, they lose time and money.
That's why we will be discussing the topic 'How can I make money from online?' with the top 5 legit online money-making strategies.
Let's get started…
Creating Websites and monetizing
Creating a website and monetizing it with various advertisement platforms is one of the trusted and legit money-making models.
You can create your own website that may be a blog, forum, free online tool, or anything related to your niche. After that, you can publish content and drive traffic to your website through various mediums that may include organic traffic, referral traffic, and much more.
After you get enough traffic on your website, you can apply for monetization on online advertising platforms like Ezoic, Medianet, Propeller Ads, Mediavine, and so on.
As per Google, there are three types of websites that generate more revenue and they are a blog site, a forum site, and a free online tool site.
A Blog Site
A blog site is an important factor for generating huge traffic and ad revenue. You can create a blog website on any topic of your interest and start publishing high-quality content so that, you can attract lots of visitors. But make sure, you are not publishing content against the standard policy.
There are numerous topic ideas for beginning your blogging career. If you are interested in certain topics like technology, automobile, aviation, etc. you can create related blogs. But, if you are unsure about blog ideas, you can search for the most profitable topics and start working on them.
You need to apply Search Engine Optimization (SEO) strategy and content syndication technique to generate traffic to your blog site.
For instance, a blog related to email marketing or make money online could make you more than $1000/monthly withing 3-6 months.
A Forum Site
A forum site is quite different from a blog site because it is related to the questions and answers platform. People discuss about various topics in a forum site so, there is high traffic.
You can create a forum site related to your niche and generate discussions to engage people. Just like a blog site, you need to create content for getting traffic on the forum site however, you will have to create discussions instead of lengthy blog content.
After you find people to engage within your discussions, you will start getting traffic and over time more people will join your forum. With that, you can monetize your site and earn more revenue.
For example, a forum related to online business, email marketing, digital marketing, SEO, and so on called Warrior Forum generates huge monthly traffic with lots of engagement.
A free online tool site
A free online tool site is a gem for your online business because it lets you earn good revenue without having much more to work on it like on a blog and forum site.
If you can find the right target audience, your free online tool can become highly popular and you can earn huge revenue with advertisement platforms or other advertising platforms.
You need to make sure the tool you are providing for free is reliable and generates accurate information.
One of the secret ideas is to create an online business with these three sites. You can create a blog site, forum site, and a free online site and promote by linking to each other. With that, you earn more revenue.
Create YouTube channel and monetize
YouTube is the second largest search engine after Google with over 32.7 billion monthly visits and you can imagine how much traffic can be generated.
It is totally free to join and monetize your channel on the YouTube platform so, what are your waiting for? Create a channel and start working on it…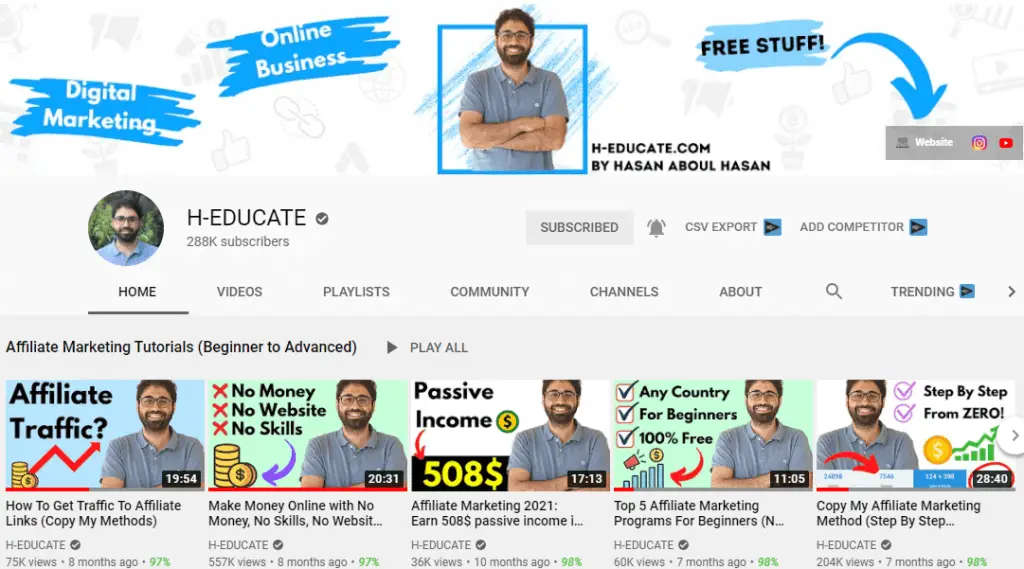 If you are enthusiastic about a certain topic, you can start your channel about it however, you can find a profitable niche, to begin with. Niches like email marketing, making money online, finance, digital marketing, and so on generate more revenue.
You can monetize your YouTube channel and earn handsome revenue however, you need to fulfill certain requirements to get approved for monetization. The requirements are:
You need to follow all the YouTube monetization policies
Your channel must generate a minimum of 1000 subscribers
Your videos must hold 4,000 valid public watch hours in the last 12 months
Don't worry about the above requirements, just work on your channel and try to attract visitors. After you start getting views, engagements, and subscribers, every requirement will fulfill automatically.
Join Affiliate Marketing Program
Affiliate Marketing is another famous and legit online money-making strategy that lets you earn beyond your imagination.
Basically, the idea behind affiliate marketing is simple. You find affiliate product links, promote them on the internet and earn commissions. Though the idea looks simple, you need to work smartly and consistently to get traffic to your affiliate links and generate conversions.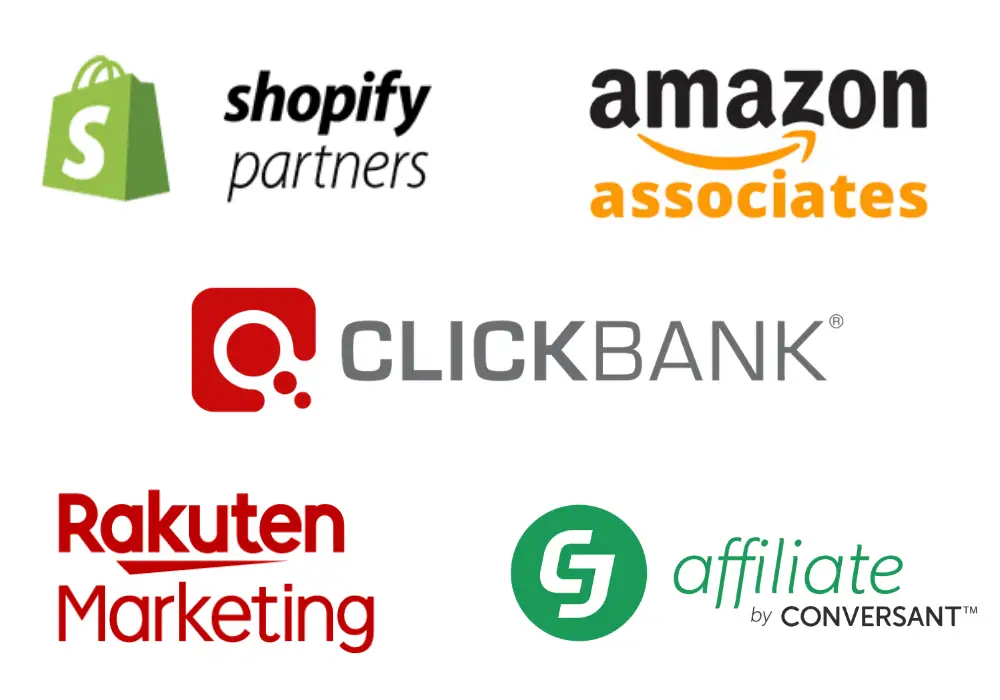 If you own websites, YouTube channels and hold a good amount of traffic, you can get started with affiliate marketing campaigns. For that, you need to join affiliate marketing programs related to your niche and get affiliate links to the products you wish to promote.
Affiliate products can be promoted through text links, image links, banner ads, email marketing, and so on. You can use your website to insert affiliate links in the content section and also the advertisement banners. Besides, you can include links on your YouTube channel. If people purchase products from your affiliate link, you get the commission.
Do you know you can start affiliate marketing even if you don't own website or YouTube channel?
Anyone can run an affiliate marketing campaign for free by creating landing pages and driving traffic. You can create free affiliate landing pages with sites like GrooveFunnels, and generate traffic to increase visits to your affiliate links.
Run online services
You can make huge revenue by running online services like digital marketing, online courses, and much more. The only challenge in this strategy is you need to have some skills to offer services to your customer.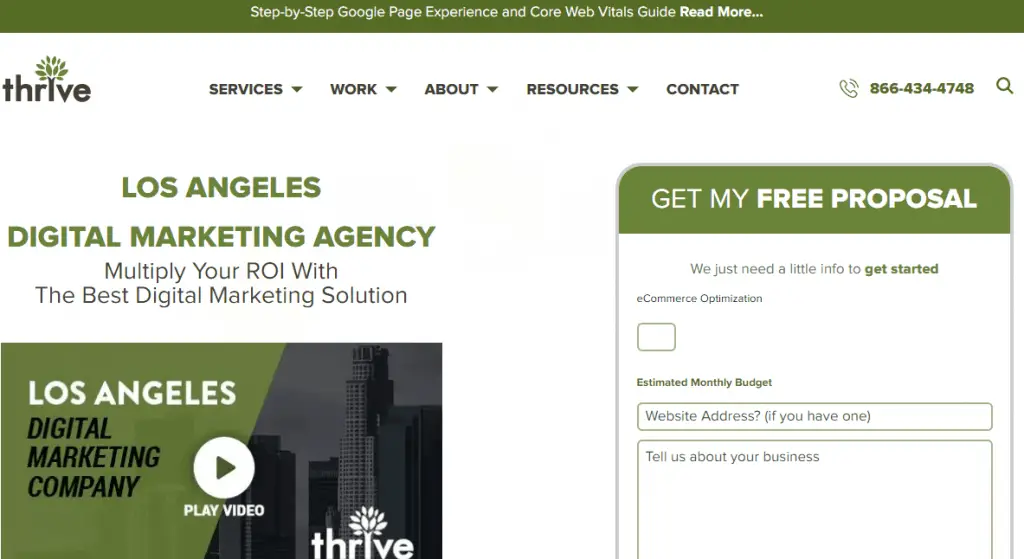 Digital marketing is inevitable these days and businesses are opting for it to grow their revenue. So, there is an opportunity for you to provide an online marketing service and earn money from it.
Also, you can offer online learning services through your own website or other popular online academies like Udemy, Coursera, etc. Just make sure, your courses are demanding, valuable, and also reasonable.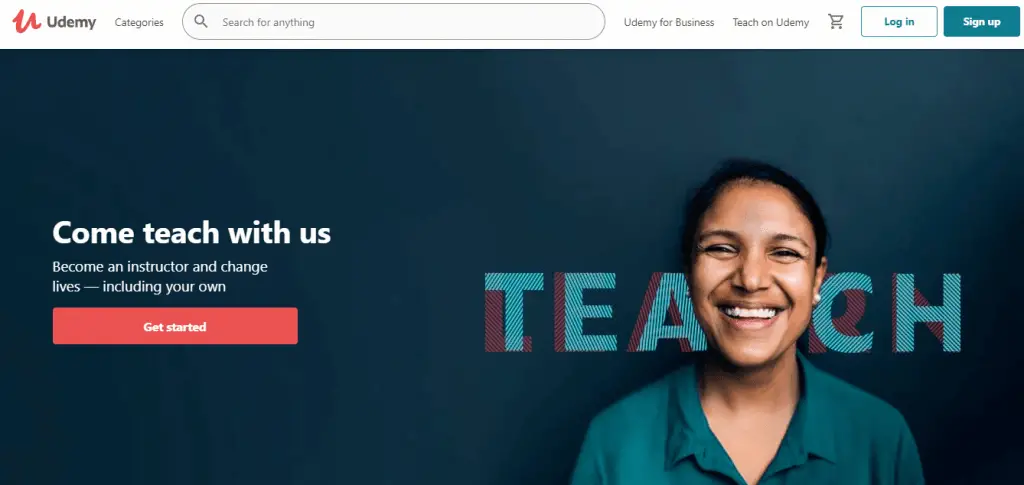 You can use your blog site, forum site, YouTube channel to promote your online services and get projects.
Join Freelancing Platform
Freelancing is an emerging and demanding online money-making platform today. People from across the globe access freelancing sites and interact with each other for various projects.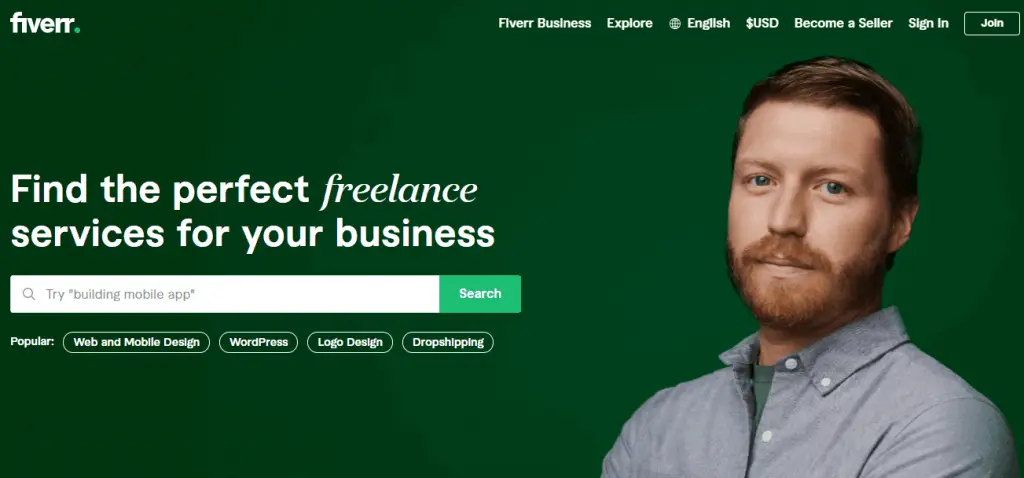 You can join freelancing sites like Fiverr, Upwork, Freelancer and start offering services to people hiring freelancers for their projects.
The freelancing platform is too competitive so, you need to show some unique working capabilities to get the project. But don't worry, keep on trusting your capabilities and apply for various projects.
Conclusion
Let's summarize the topic 'How can I make money from online platform?'
We discussed five strategies to generate online revenue which are creating websites, creating YouTube channel, running affiliate marketing campaign, running online services and freelancing.
Just don't overdo these ideas. Begin with creating a blog or a forum site, generate good traffic and then promote your affiliate campaign, online services, and freelancing. Make it like a proper online money-making model. You may get confused and frustrated if you try to do everything at once.
Just go with the flow! If you succeed in running a fully sustainable online business with these five strategies, you can earn more than $10,000 per month.