Everyone wants their email marketing campaign to succeed but do you know what it takes to master email marketing? Whether you are a newbie or an expert as an email marketer, you want the same result and that is to send the best email marketing campaigns.
You can follow some email marketing best practices to generate more leads and engagement for your business. Various marketing strategies come and go but email marketing remains the most sumptuous technique to grow your business even in the modern era.
That's why you can't ignore email marketing so, in this article, we present you with the 15 email marketing best practices to succeed in your business with the use of email marketing.
Choose reliable email marketing companies
There are lots of email marketing service providers worldwide so, you need to choose the one which fulfills all your requirements. You or your company can send emails to the clients through the domain mail address however, managing a huge number of clients would be difficult. Without a proper email marketing system, you can't send bulk emails easily and it takes a lot of time.
There is an option for building your own email marketing system like Amazon SES which is cost-effective and allows receiving email through your own email addresses and domains. To use this service, you need to have some technical skills for setting up the system on the server. If you have good knowledge of such a platform you can go for it otherwise, make use of awesome email marketing services like MailChimp, Sendinblue, GetResponse, and so on.
Send welcome emails to new subscribers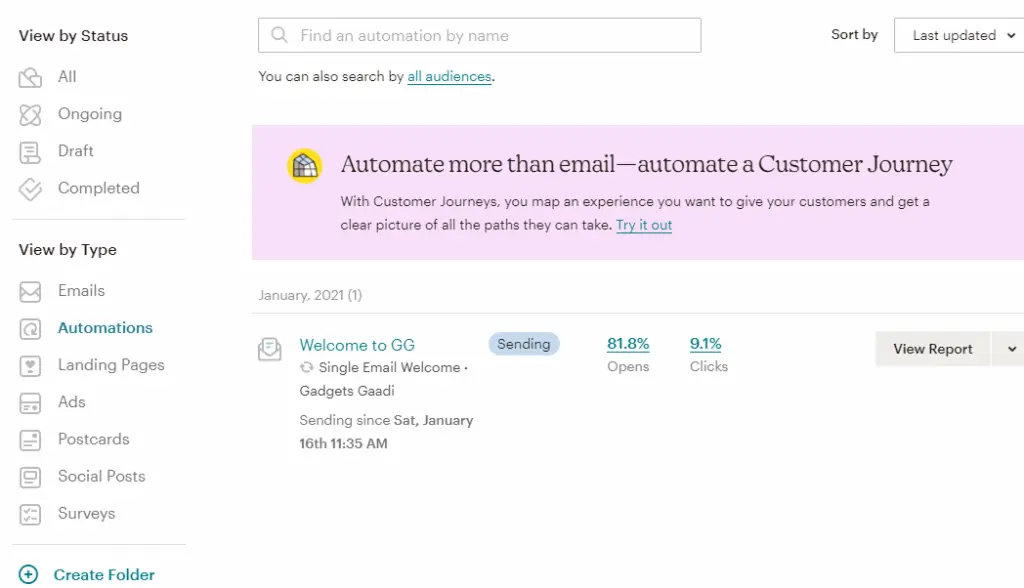 Giving respect and value to your subscribers is a vital point for succeeding in email marketing campaigns. It is the best practice to send welcome emails to new subscribers as it enhances good relations. Besides, it also shows the professionalism of your company and the care to the customers.
Sending welcome emails is not that difficult because you can automate it after designing the mail only once. Create a beautiful welcome email template on your email marketing system and activate automation mode so that, new subscribers will get the welcome mail automatically once they subscribe to you. Your welcome mail should be compelling and must encourage the new subscriber to stay connected with you.
Include a professional email signature
Professional email signature shows the professionalism and authenticity of your brand or company. Nobody likes an email with unauthorized content so, you need to focus on including a professional signature on your emails.
People are more likely to read and listen to emails if they are aware of who is sending them. And your professional email signature is the gateway to their attention.
You can create signature in Gmail via following steps:
Open Gmail
Click Settings (See all settings) in the top right corner
Add your signature text in the box in the "Signature" section. You can also format your message by adding an image or changing the text style.
Click Save Changes and you are good to go.
You can create your custom email signatures in the email marketing company you opted for.
Write appealing email subject lines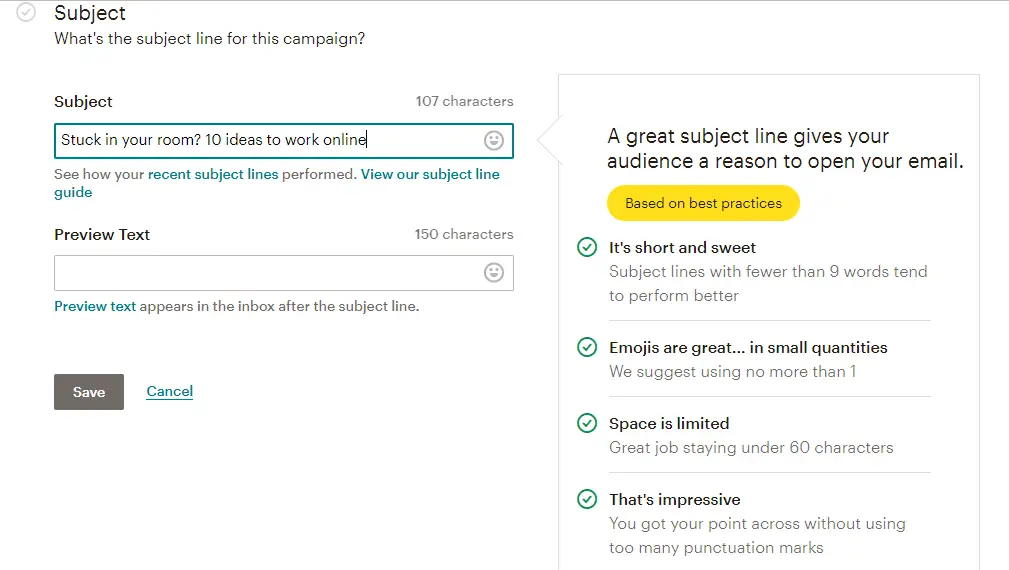 Always write compelling but concise subject lines to increase the open rate. A good subject line is anywhere between 30 to 50 characters including spaces. The subject line exceeding this requirement will be cut off on devices displaying your mail so, keep your subject line intact.
Your email subject line must attract the readers and also create a sense of awareness on the topic. Besides, a good subject line provides an indication to the readers of what to expect once they open the mail. While writing a subject line, you can focus on three aspects known as ABC.
A means 'Attention'
B means 'Benefit'
C means 'Curiosity'
Example: Stuck in your room? 10 ideas to work from your room
Also, you can make use of urgent headlines to increase the conversion rates. Some examples are as follows:
'3 days left to register'
'Don't miss these awesome deals'
'Next 24 hours:80% off on anything'
Make your email content engaging to increase Click Through Rate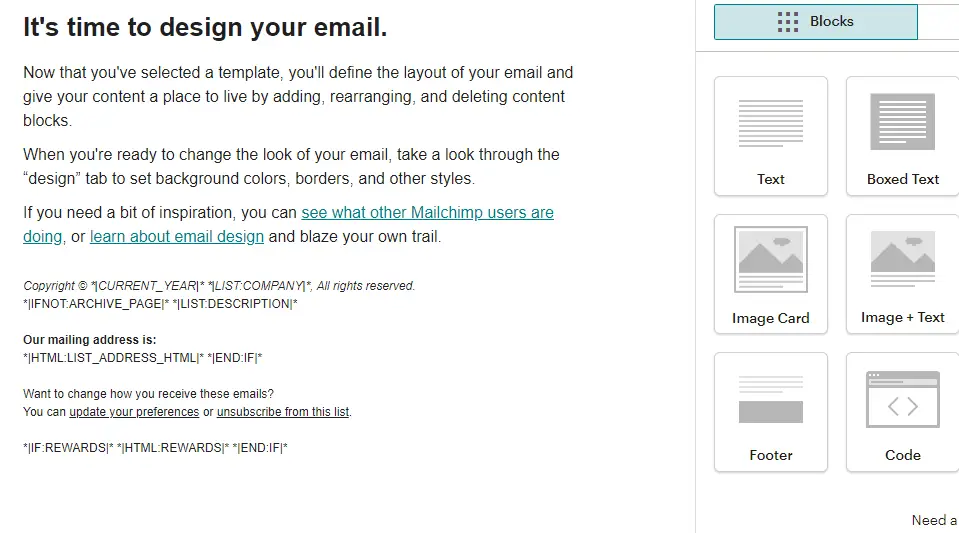 The body of your email must be appealing so that, the open rate and conversion rate will be higher. Always try to provide clients with an indication of what to expect after reading the mail. Make the language simple, and understandable. Also, try to engage your audiences with questions and fascinate them with images, infographics, and sometimes videos too. You can use the TCPARS rule to create content for your mail.
T stands for 'Target'
C stands for 'Call Out'
P stands for 'Personal Connect'
A stands for 'Authority'
R stands for 'Reciprocity'
S stands for 'Social Proof'
Use this checklist to format your email body and you will get higher click-through rates.
Use Lead Magnet for collecting emails
Lead Magnet strategies are important for alluring readers to subscribe to your newsletter however, you must not create false or misleading leads to attract the readers. Instead of falsifying the readers, you must provide free high-quality content, free service in exchange for e-mails. Lead Magnets refer to incentives, freebies, or even 'bribes. It may be free e-book download, free course, free access to online tools, enticing giveaway, and much more.
Readers are more likely to subscribe to your newsletter if you offer to provide valuable content for free with an exchange of email. Your email list can grow enormously if the readers find your free content helpful and share it with others.
Branding is always important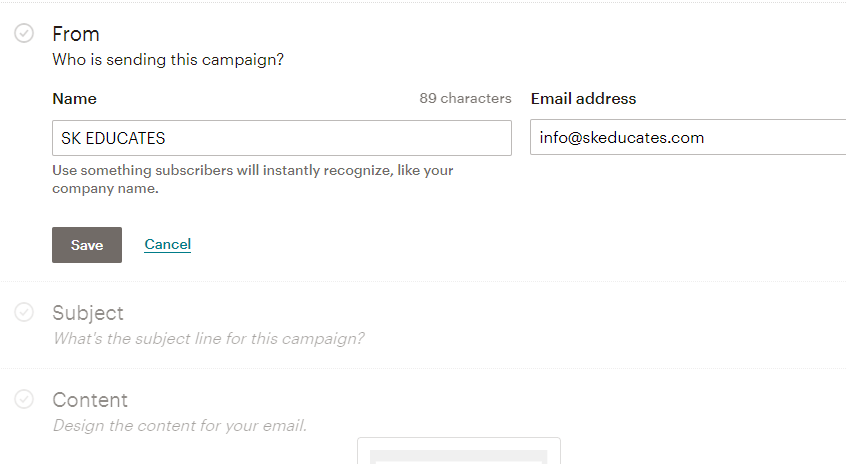 Branding is vital for making your mails trustworthy, valuable, and authentic. Whether you are sending mail through your personal account or business account, professionalism must be highlighted in the content with effective brandings like using logos, email signatures, infographics, and much more.
The readers must be aware that the mail they received is reliable and relevant so that, they can trust you or your company. This in turn increases the chances of Click-Through rates and conversions.
First impression always matters.
Email marketing campaigns may fail quickly if your email doesn't stand out and build trust. If readers start ignoring your emails then your future campaigns may directly go to junk. That's why use a memorable sender name which maybe your brand name. Doing so increases your brand awareness among the readers.
Make better use of the footer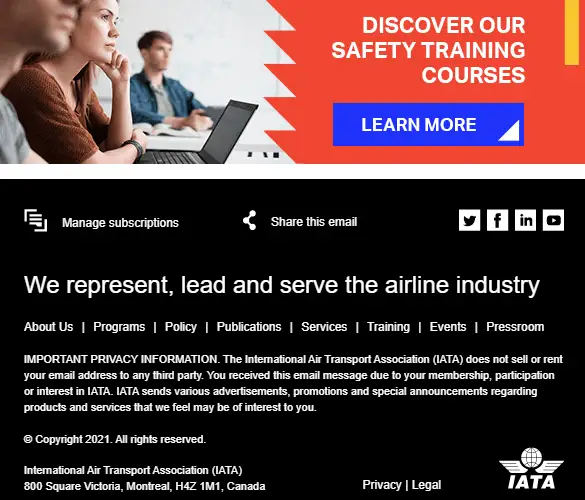 The Footer section can be a major factor in increasing conversion rates. Most of the email marketers make normal use of the footer area where they include unsubscribe option, company address, etc. It is better if you include offers, giveaways, reviews from customers, unique selling propositions, and other creative ideas in the footer section of your mail. These strategies may help you drive more conversions.
You can provide awareness to the readers through the footer section of the mail. Also, you can include options to review their messages, and results of your latest newsletter giveaway. The footer section of a good mail provides a lasting impression to the readers and hence, enhances branding.
Don't purchase an email list
Email can be collected through various methods.
The major types of email marketing are traditional marketing, bulk mailing, and cold mailing. Purchasing email list comes under the bulk mailing type in which the marketer purchases an email list and sends emails. Such email marketers are known as spammers and the mails they send does not produce fruitful result while running email marketing campaigns. Your mail campaigns' performance will drastically drop if you send emails to people whose information you bought rather than earned from a previous conversation.
The General Data Protection Regulation (GDPR) also says the purchased email list do not comply with the regulations. That's why email marketing campaign yields successful result if you opt for traditional or legal marketing where you collect mail addresses from websites with users' consent.
Clean your email list regularly
Some of your mail contacts might not engage with your emails and never open them. Your email campaign may look worse and the open rate may decline due to the influence of non-engaging people. Moreover, your campaign quality also degrades affecting your most loyal recipients. Due to these reasons, you must clean your mail list regularly and keep it organized.
To clean your mail list, first, analyze the non-engaged people over a certain period of time on your list and remove them on a regular basis. Your cleaned email list presents a more accurate open rate, increases campaign quality, and optimizes your list.
Avoid using 'No Reply' in the sender's email address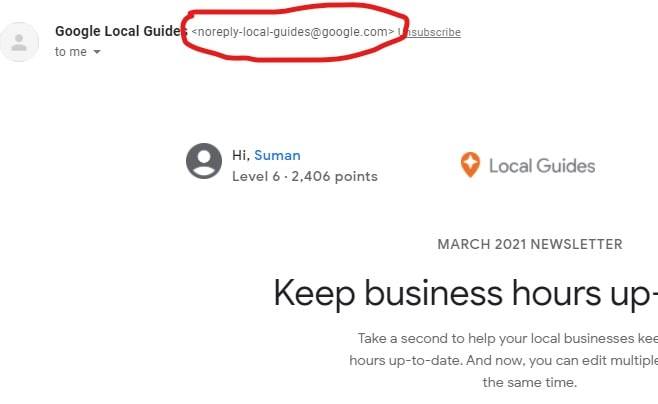 Never make use of the words 'No Reply', or a similar phrase, in your email senders' name (for instance, "[email protected]"). Such words disallow recipients to respond and opt-out of further emails. As customers are the core part of the business, their feedback, opinions, and suggestions must be always welcomed may it be positive or negative. Big companies like Google, Facebook, Twitter, etc. may include 'No Reply' in their mails and that doesn't hamper their business but you must not do it on your mail campaigns.
Let customers give feedback, suggestions, ask questions, to you through mail campaigns. This practice enhances reliability, trustworthiness, and increases the engagement rate.
Always test your mail before sending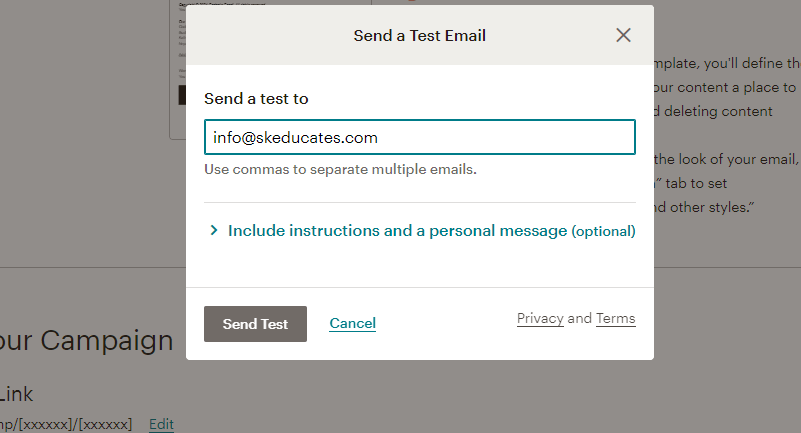 'Errors are inevitable'
It does not matter how intellectual and robust you're on your task, chances for mistakes, errors are always there. Think of creating misleading mail and sending it to thousands of recipients! A small mistake even in spelling may create false information and confuse the readers. To avoid errors, and mistakes, analyze and thoroughly check the mail content. For grammatical errors, you can use online grammar checking tools like Grammarly.
Always make a habit of sending a test mail to your personal mail before sending it to your readers on the mail list. The test mail allows you to figure out the accuracy of your mail.
Run A/B test on different subject lines and call to action
Email open rate, click-through rate, and conversion rate depends upon various factors like subject lines, body content, and call to action. A minor change in these factors may fluctuate the email engagement rates and to know which works well you need to run the A/B test.
A/B test, also known as a split test, can be used to enhance your email marketing campaign. This test allows you to split recipients into two groups: Group A and Group B. The idea behind this split test is Group A receives a normal newsletter while Group B receives a newsletter with some variations in the subject line, call to action, or the content. It can be known which newsletter performs well.
Make unsubscribe option easily accessible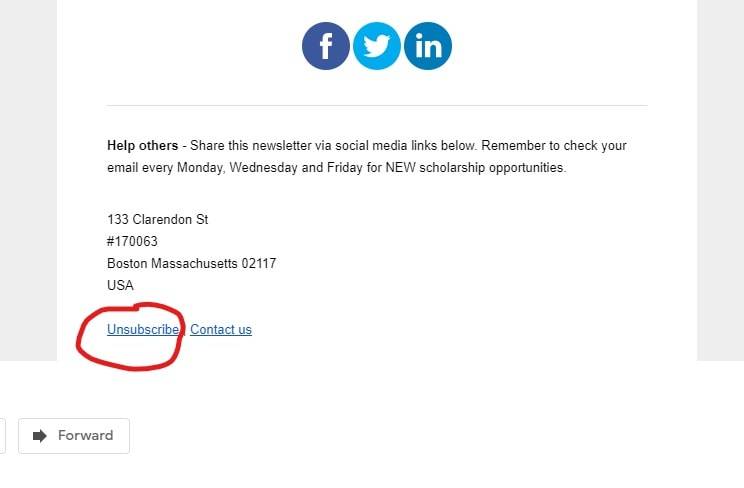 It takes hard work, smart strategies, techniques to build an email list and it does not happen overnight. You need consistent work on collecting mail addresses for your email marketing campaign. The emails collected with such complexities may not be yours always because recipients have every right to unsubscribe your mails anytime.
If you don't make unsubscribing easier for your customers, they may ignore your emails and even report them as spam in a worst-case scenario. This situation may lead to unsuccessful email marketing campaigns. You must respect clients' consent and protect their right to unsubscribing. While providing unsubscribe option to your readers, you can ask the reason behind doing so. If your readers submit their answers, you get an idea of why your clients unsubscribed.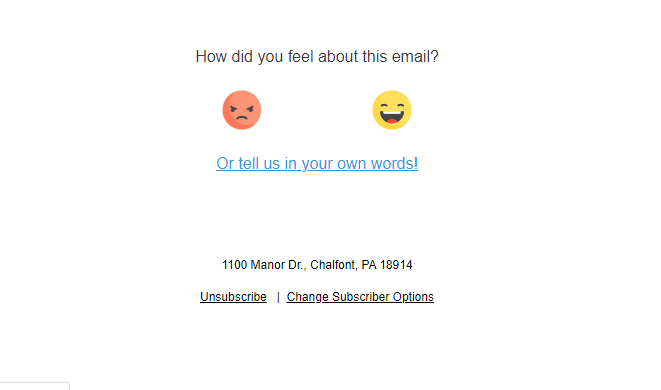 Your unsubscribe button must be easily accessible and clickable. The button must be big while loading mails on mobile devices and users must not feel difficulty in finding it.
Make use of targeted pop-ups for collecting mails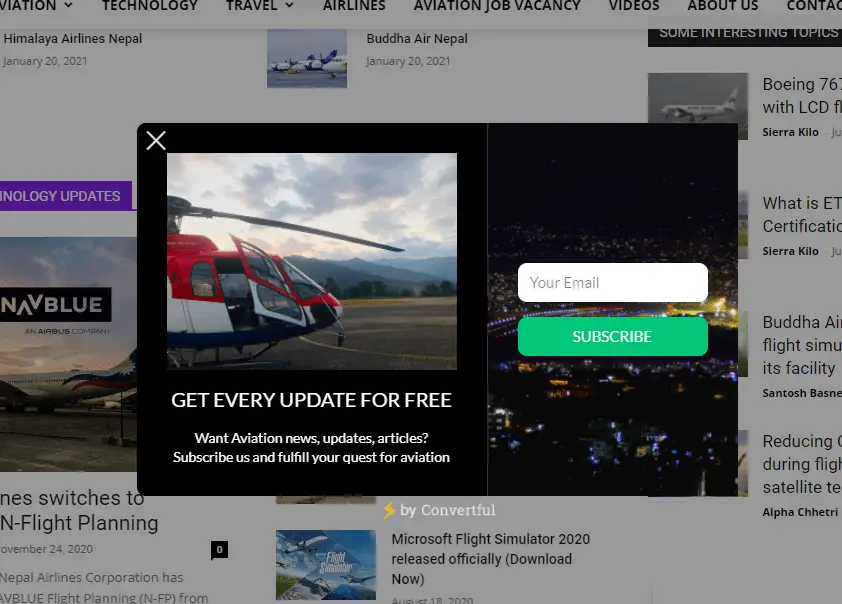 Whatever option you use for building emails, you can't ignore pop-ups. Popup forms are the best and effective methods for growing email lists. People may find pop-ups disturbing but you can control it through the use of a targeted approach. While creating web pop-up forms, you can consider the following things:
Timing for the web form to appear
Same user must be shown or not
Does it need to be hidden?
The pop-up forms can easily be customized. For instance, you can show pop-ups when users enter the page, when users scroll a certain percent on the page, after a certain time, while leaving the page, and so on. This customization decreases the disturbance rate and increases the chances of the subscription rate.